As our main focus lies on the further development of our product at the moment, we've updated the tool with a new side navigation that helps to navigate better, along with new additional sections that helps analyzing social media data more effectively.
The decision for changing our navigation was to include the new sections; data source library and integrations, and pave the way for future new sections.
We have also split the account settings into two; admin and personal which can be found at the bottom left-hand corner.
Get a glimpse of how our new navigation looks like here: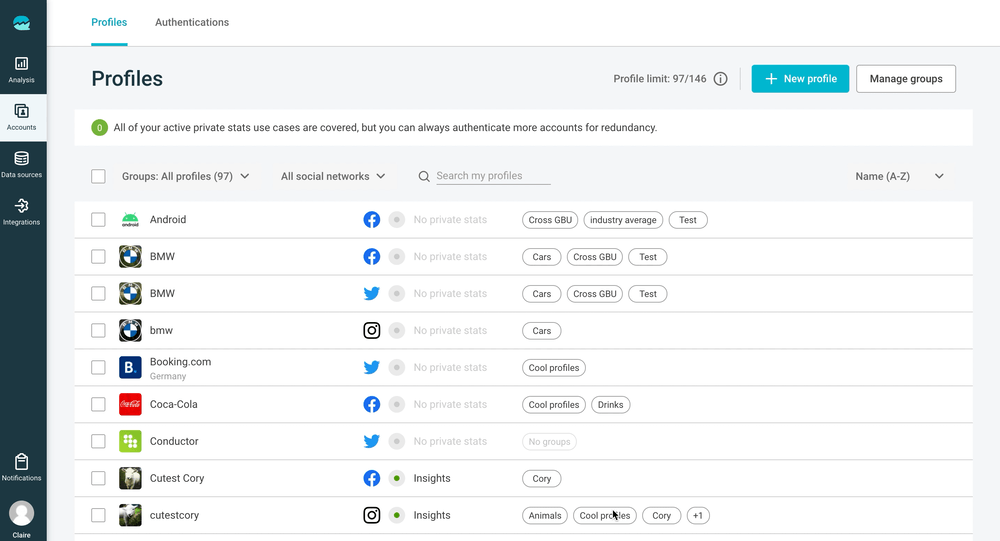 We hope you find your way around the tool quickly, if you're already a quintly user. If you have any feedback for us we would love to hear it just contact support via support@quintly.com.