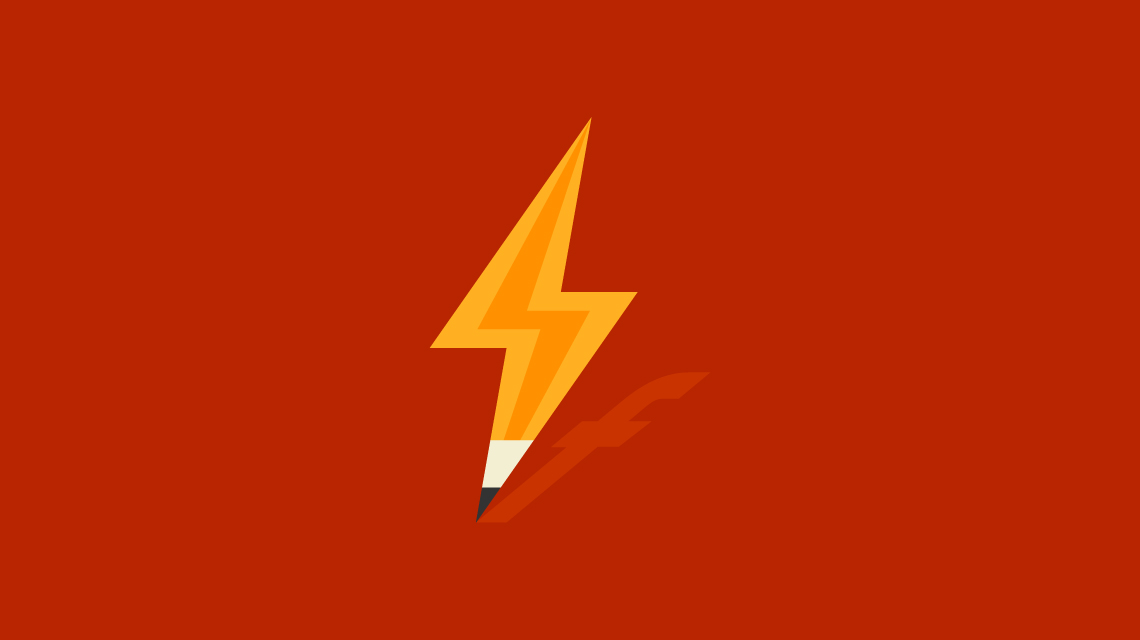 As a marketer, you know that high-quality, relevant content can help you drive more targeted traffic to your website and boost your brand's reputation. It can also help you convert website traffic into paying customers.
But, creating content takes a lot of time and effort, which is why so many marketers struggle to produce great content on a consistent basis.
Over a third of marketers state that the biggest challenge they face when it comes to creating content is finding the time to do so.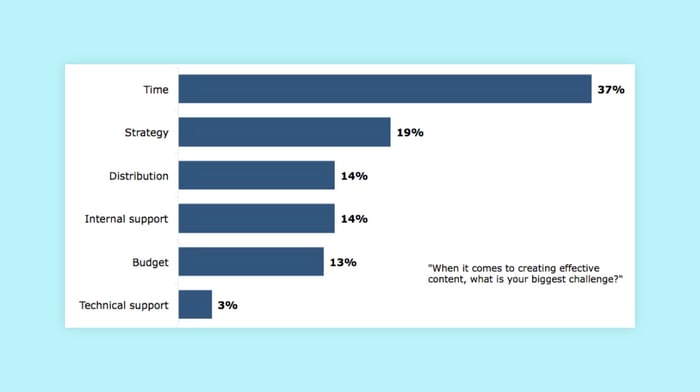 This is where content repurposing comes in handy.
Repurposing content simply refers to taking a piece of content that you have already created and then repackaging it so that it serves you in different ways.
For instance, you can take a blog post and turn it into a video, social media snippets, an infographic, and so on.
Content repurposing comes with many benefits, and it allows you to:
Extend the lifespan of each piece of content you produce
Improve SEO and get more traffic from organic search
Amplify your content marketing efforts to reach more potential customers
Save time on writing so you can devote more time to making sales
Stop worrying about what topics to write about
...the list goes on.
In this article, we take a look at 15 ways you can repurpose your blog content for social media.
If you have limited resources for content production, read on to discover all the different ways you can create a steady flow of fresh content from a single blog post.
1. Use Blog Post Excerpts for Social Media Posts
One of the simplest ways to repurpose a blog post is by taking tiny excerpts of the post and turning them into social media posts.
The idea behind this is to add value to your social profiles, enhance your customers' experiences, and boost your brand, so linking to the original blog content is optional.
Just be sure to add an eye-catching image wherever possible so that your posts stand out.
And keep in mind that the design of your post has as much effect on grabbing the attention of your audience as the actual copy does, so don't forget the formatting.
Different social media platforms have their own unique formatting rules, from whitespace to hashtags, and you must follow each platform's formatting rules.
2. Use Snippets on Facebook
Pull out short snippets of interesting text to post on Facebook. In addition to your own business's page, you can post these snippets in relevant Facebook groups.
It's hard trying to come up with new and interesting topics every day, but if you are using blog content that you have already written, you're going to save yourself hours of brainstorming social media post ideas.
3. Highlight Quotes on Twitter
Just like Facebook, you can use small, powerful phrases or quotes on Twitter to keep your audience engaged. Link to your blog article so that interested people can click through to read the entire post.
This is a great way to drive traffic to your website. You can also use this tactic to breathe a bit of life into older content, by using quotes from posts that you have recently updated.
Remember to keep your posts on Twitter short and sweet. Use a maximum of two hashtags and use a tool like bitly.com to shorten all your links.
4. Create a LinkedIn SlideShare Presentation
If your audience is predominantly B2B, LinkedIn is a valuable platform for you to repurpose content on.
There are many ways you can use to keep your audience engaged on LinkedIn, such as transforming your blog post into an infographic. Alternatively, you can turn an infographic into an engaging presentation using LinkedIn SlideShare.
LinkedIn's SlideShare receives over 60 million monthly users, which means using this tactic will give you a huge SEO boost.
5. Use Images to Create Boards on Pinterest
If a good chunk of your traffic comes from Pinterest, you can take images that you have created for your blog content and pin them onto your board.
Although this is optional, it's a good idea to link back to the original article as it can provide you with a nice flow of traffic.
You can also use Pinterest to highlight any quotes and stats in your articles.
The best part is, these types of images are very easy to create using tools like Canva, and you can use them on just about any social platform. This article goes into depth about effective cross-posting on different social media sites.
6. Share "Quick Tips" on Instagram
One of the best ways to build your following on this platform is to share actionable information. You can transform your blog post into a series of tips and tricks that your followers can use to achieve a specific goal.
If your blog post includes a video, simply edit the video down to Instagram's 15-second limit and then upload the bite-sized lessons as a story.
When posting on Instagram, keep your copy at the top of your post, and add white space around the hashtags.
Also read: 10 Tips for Better Interaction on Instagram
7. Use Sections of Your Post to Answer Questions on Quora
This is a simple yet extremely effective way to repurpose your blog post. Simply head over to Quora, and then copy and paste small sections of your blog post to respond to any relevant questions on the platform.
This works particularly well if you create high-quality content filled with actionable information.
You may have to change some of the wording, but you will still save a ton of time as opposed to writing a full answer from scratch.
8. Turn Actionable Steps into an Infographic
An effective way to repurpose your blog content to appeal to different segments of your audience is to take actionable content and transform it into an image-centric format.
For instance, you can take the main points from your blog post and then turn them into an infographic using a tool like Piktochart or Canva to help you create an appealing and professional-looking graphic.
This content format also makes a great lead magnet, giving you even more opportunities for repurposing.
9. Turn an Informative Blog Post into a Video
Video content creates much better engagement for your audience. And these days, creating a video that performs well on YouTube is a lot easier than it's ever been.
According to a recent survey, video content is the number one way marketers use to repurpose their blog posts.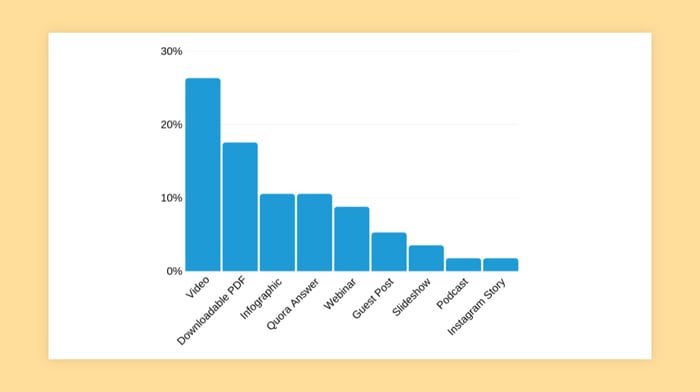 All you need is your smartphone and you can record yourself talking about the main points of your article.
You can also choose to go into more detail on each of the points to give your viewers even more valuable information. When you're done, upload your video to YouTube, and then embed it in the original blog post.
10. Use Different Titles to Re-share the Post
One benefit of creating evergreen content is that you can repost it, again and again, using different titles. Evergreen content remains relevant for years which means you can get maximum mileage from a single piece of content.
Simply find an older piece of content that performed well, change the title, as well as the featured image of the article, and then post it again on different social media platforms.
You can choose different titles based on which channel you are repurposing the post on, as well as the different audience segments you are targeting. This will allow you to effectively target a broader user base.
11. Use Images as Backgrounds for Quotes
Quote graphics are very popular on social media. People love to share interesting quotes and the more visually appealing you can make yours, the more likely it is that they will get lots of engagement.
Make sure that you pick quotes that your audience can relate to and then crop your blog post images in unique and interesting ways to create brand-new social media posts as in the example below: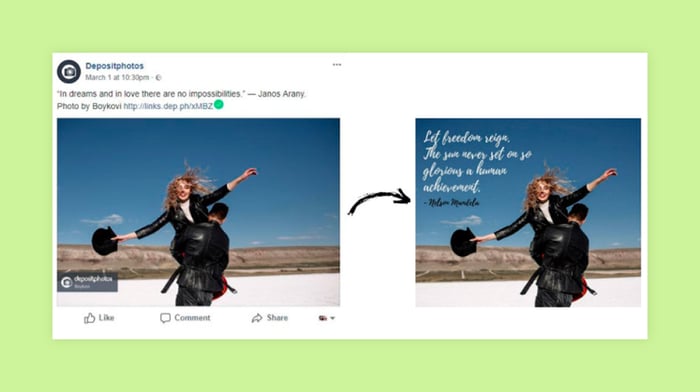 12. Create a Long Read
A great way to get more mileage out of your blog posts is to put them together to create a long read.
Find several posts that are related and fall under a single topic, and then compile them to create one high-quality long-read article.
Google prioritizes longer articles, and you will give your post a better chance of ranking high in the search engine results pages.
Also, social media users love to share in-depth posts that are packed full of value, so by creating a long read, you make it more likely that your post will go viral.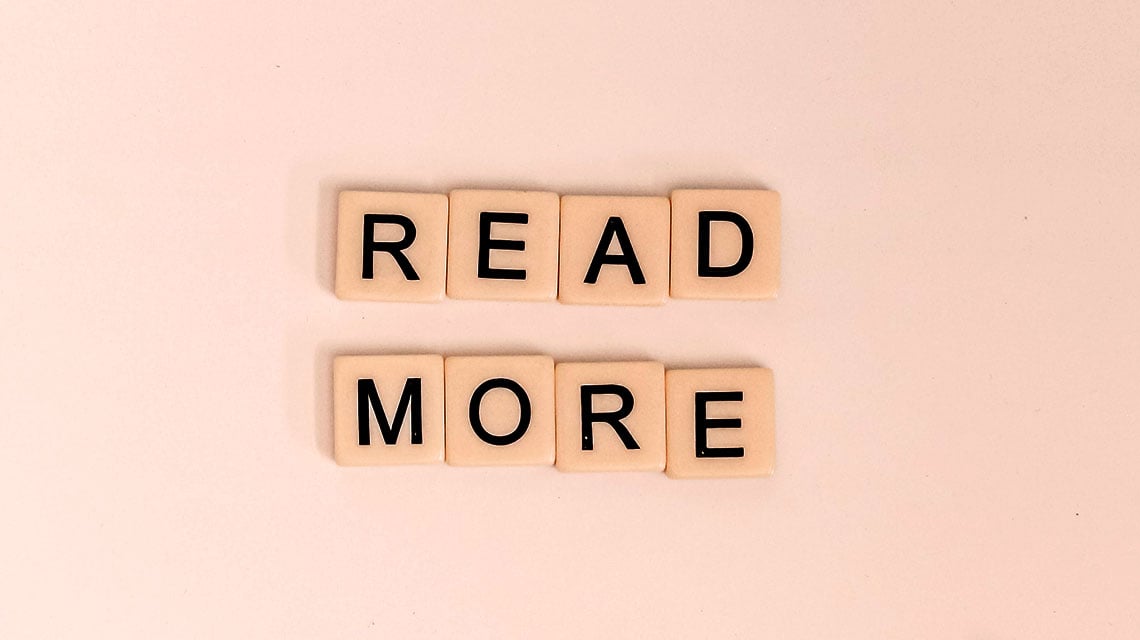 13. Use Blog Content to Power Up Your Emails
As a marketer, you already know how powerful email can be for boosting your conversions. But, coming up with high-quality content for your email newsletter on a regular basis can be a difficult task.
Why not use your blog content to power up your newsletter?
For instance, you can take the in-depth blog post that you created in the step above and break it up into a snackable series of 10-15 emails that will keep your readers engaged over a period of time.
You can also call your email series a "mini-course" and use it as a lead magnet to help you build your list.
14. Turn Your Blog Post into a Podcast
If you already have a podcast, then you know the value of providing your blog visitors with audio content that can be consumed on the go. If not, now is a great time to add this component to your content strategy.
You can then begin turning your blog posts into podcasts, which is an excellent way of repurposing written content and building on the foundation you've already established with your audience.
All you have to do is record yourself reading your blog post and then upload it to a podcast hosting platform like Buzzsprout.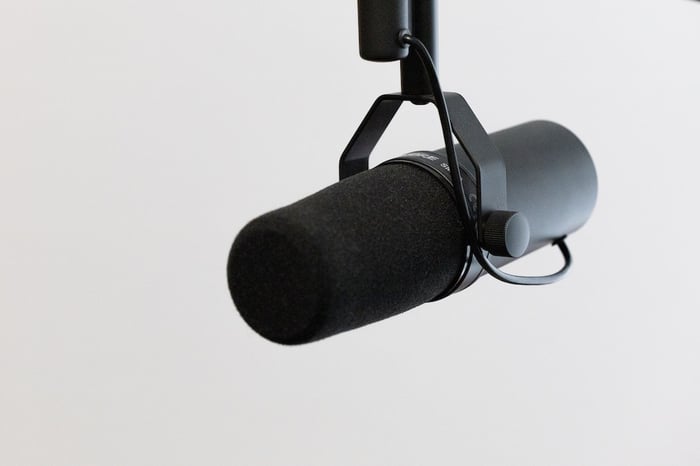 15. Turn Your Post into a Webinar
Similar to the tip above, another great way to repurpose your content is to turn it into a webinar. A webinar is different from a podcast in that you only have to come up with one presentation that lasts between 30 and 45 minutes, as opposed to coming up with new episodes every week.
And since you already have so much unused content, the hardest part of creating a webinar is already done.
All you have to do now is pull out all the important information from your content, turn it into slides, have your blogs on hand, and then run your webinar. This post goes into detail about how to run a successful webinar.
Conclusion
As you have seen, content repurposing comes with a lot of significant benefits that marketers cannot afford to ignore.
Use the tips listed in this article to help you repurpose your blog content for social media so you can save time and increase the reach of each piece of content you produce.
Recommended content:
A Complete Guide on Social Media Content Planning