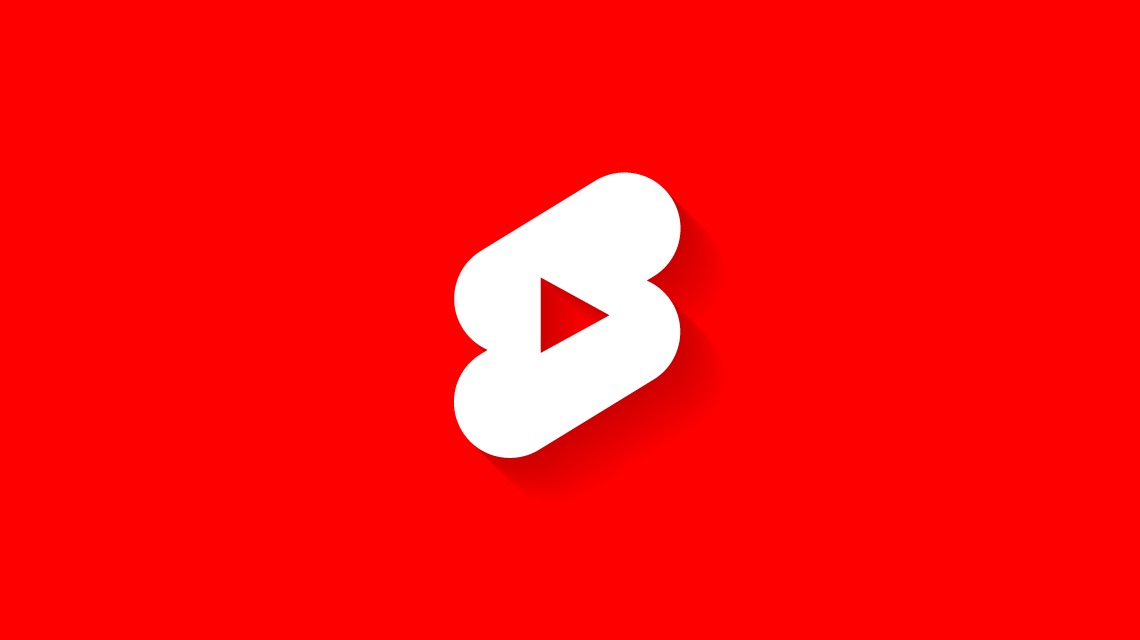 If you're into business marketing and haven't started making video content yet, now is the best time to start. Video outperforms other marketing tools by a wide margin - according to Biteable, 74% of marketers think video has a better ROI than static images. By far, the most popular video sharing platform is YouTube, with over 37 million channels with content. In fact, your competitors could be among them.
However, it's not enough to create and publish great content on YouTube. You also need to monitor your videos' performance so you can determine the kind of videos that attract views and generate conversions. YouTube offers a set of metrics that can help you achieve your goals.
But let's back up a bit.
Why promote on YouTube?
YouTube is a great marketing channel for online shopping sites, blogs, and other types of businesses. The biggest single reason is the sheer audience reach that YouTube offers to brands. YouTube views on mobile platforms alone reaches more consumers than television networks.
Aside from giving your brand exposure to a larger audience, YouTube marketing also allows you to target specific audiences through its algorithm and connect better with them. This drives down cost and results in a higher ROI compared to platforms that do not offer targeted promotions.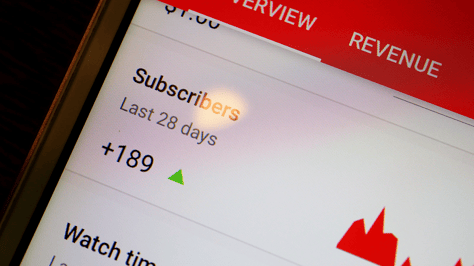 Source: TalkCMO
YouTube allows you to track your videos' performance in real time. In an environment where being viral gives brands increased exposure overnight, you need to monitor how your content is doing and see if it reaches the audience you want it to reach.
In other words, if you haven't included brand promotion on YouTube in your eCommerce, retail or SaaS marketing plan, you're missing out.
Importance of YouTube analytics metrics
quintly is a great tool that gives you a glimpse into how your YouTube content is doing. You can visualize the YouTube metrics that matter to you into dashboards with simple clicks. With quintly, you can also generate analytics reports, which you can export into common formats like JPG, PDF, and XLS. The good thing about quintly is that it covers most YouTube metrics.
But why is YouTube analytics important in the first place? When you use YouTube analytics to monitor your video content performance, you accomplish the following goals:
Reach more targeted viewers easily: YouTube has come into its own as an advertising platform. Aside from advertising your product directly to users, you can collaborate with YouTubers to produce great content. YouTube Analytics will help you find YouTube users who have a wide subscriber base that has the potential to engage with your channel as well. Just use an email finder to look for their email addresses and send them your pitch.
Craft better content: Your content should be exciting enough to attract viewers, and engaging enough to make them watch it to the end. Using YouTube Analytics will help you identify which of your videos are the most engaging so that you could create more content that shares the same topics and characteristics. You can also repurpose this content into other forms for use in other marketing campaigns. For instance, you can repurpose your YouTube video into a blog post. Just use an AI content generator to help you with any additional paragraphs you'd need to write.
Understand your audience: Video content that connects with your audience gets more engagement and helps you attract even more subscribers. If you are just starting out with YouTube marketing, you can use YouTube analytics to discover different kinds of data that will help you understand your audience, such as age, gender, location, and preferred devices.
Educate your viewers: Your content should do more than sell your brand. It should also educate your viewers and engage them. By using YouTube analytics to track engagement in real time, you are able to test different topics, messages, and stories that resonate with your audience.
5 YouTube analytics metrics you should know
To access YouTube Analytics, click the profile photo at the upper-right corner of your screen, then click on "YouTube Studio". You will then find a menu at the left side of your screen that contains "Dashboard", "Content", "Playlists", and "Analytics". Clicking on analytics will bring you to this screen: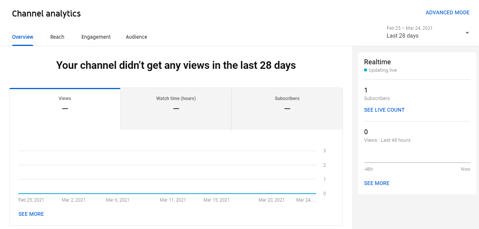 Aside from the basic metrics, such as reach, engagement, and audience, YouTube Analytics also has metrics associated with traffic source, geography, gender, and device type, among others: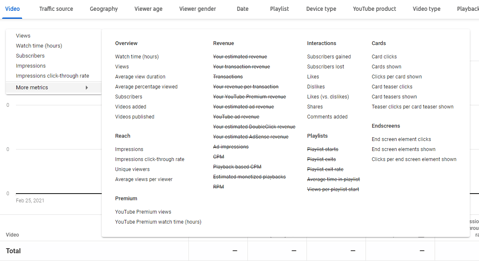 YouTube Analytics offers you an entire collection of metrics that track different aspects of your channel's performance. It's easy to get overwhelmed with all the metrics that are available to you. However, if you're pressed for time or are just starting out, you can start out with a few basic metrics.
1. Watch time
The Watch Time metric indicates the total amount of time people have spent watching your videos. It allows you to track your channel's growth, from your first video to your latest, and see whether the growth has been steady or there have been sudden spikes in your viewership.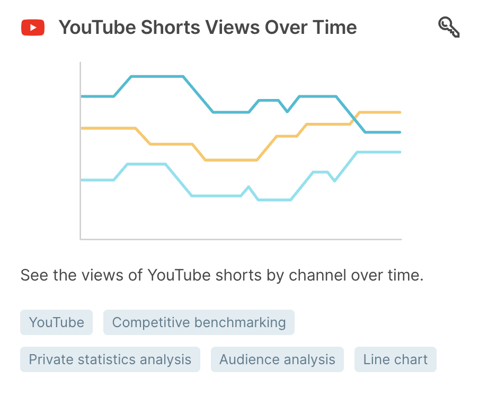 Why should you care about your channel's watch time? YouTube boosts channels with higher watch times by featuring them in their search results and recommendations. YouTube's algorithm favors videos with high watch times because it presumes that those videos are more engaging and interesting.
The Watch Time report in YouTube Analytics will allow you to see the total amount of watch time your videos have earned. It also lets you group your content according to length and theme so that you have a better idea of the videos your viewers watch.
2. Average view duration
The success of your YouTube video content depends on the number of views it gets. But what makes a "view"? If a user views your video for more than thirty seconds, YouTube counts it as a view. Therefore, you need to aim for an average view duration of thirty seconds or more.
The average view duration is all about the amount of time that people spend in order to watch your videos. A high watch time is a sign that your content is entertaining, engaging, and interesting enough for users to actually spend time on it. On the other hand, a high bounce rate implies that your content is boring or irrelevant to your audience, or the video soundtrack you've chosen could've been too loud or distracting.
In order to calculate the average view duration, you need to divide the total watch time by the total number of views. If you have a high average view duration, YouTube will see that more people tend to stick till the end or at least watch a significant portion of it, which leads to more recommendations to your channel and better positioning in YouTube search results.
On the other hand, a low average view duration could be a sign that your content isn't very engaging. Your video introductions could also be too long. Writing your scripts so that you don't reveal everything right at the start can help improve your average view duration numbers.
3. Impressions click through rate
The Impressions Click-through Rate metric measures how many people have clicked on your video thumbnail while they were scrolling through the YouTube home page or the recommended videos. A high click-through rate can mean different things:
Your topic is relevant to your audience
Your title is catchy
Your video thumbnail is intriguing
Most of the time, your impression click-through rate will spike right after you publish a video, Your subscribers will see the thumbnail near the top of their home page or receive a push notification through their mobile device. Both of these help increase click-throughs to your content. However, it also declines quickly after the content spreads through your audience.
A high impressions click-through rate is pretty impressive, but you also have to track other related metrics to put things into context. A high-click through rate coupled with a high bounce rate could mean that your video thumbnail or title is deceiving. This could lead to a lower degree of trust in your channel and brand. A high click-through rate with high video dislikes isn't really a good thing either.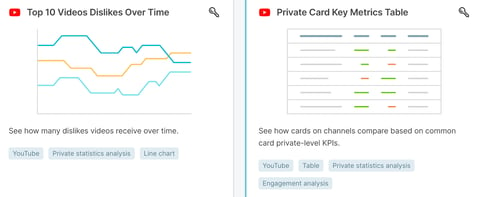 In contrast, a low impressions click-through rate with high engagement numbers implies that your channel caters to a small, yet devoted audience.

This could mean that your audience finds your content useful, but your title and thumbnail could use a bit of work if you want your content to rank highly in the search results. Try adding relevant keywords or tags to your video titles or content descriptions for better search performance.
4. Unique viewers
Metrics such as watch time and average view duration tell you how long your viewers stay watching your videos. The Unique Viewers metric, on the other hand, tells you about the size of your audience.
Who counts as a unique viewer in the eyes of YouTube? One user counts as one unique viewer, regardless of the number of times they watch your video or the devices they use. For example, if you watch a video on a desktop, then use a smartphone to watch the same video for a second time, YouTube counts it as just one unique view.
The number of unique views is a good measurement of the traffic that your content generates. However, you still have to take it in the proper context. Uploading a video that has 10,000 unique views is a solid achievement, but it won't look as impressive if you have 100,000 subscribers. It means that your content isn't attractive enough to make your other 90,000 subscribers play it.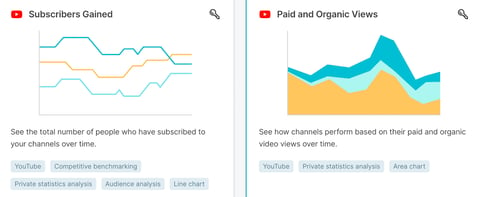 How do you increase unique views for your channel and content? Some of the old tactics, such as trading subscriptions with another channel or giving away free items to encourage users to subscribe, no longer work with YouTube's new guidelines for 2023. Instead, you could try encouraging your subscribers to turn on their notifications so they'll be alerted whenever you publish new content. You can also collaborate with other YouTubers, create seasonal or trending videos, and optimize your titles and thumbnails.
5. Traffic source
Your content shouldn't exist inside the YouTube bubble. Sharing it on your website and social media will help you rack up the views. The Traffic Source metric tells you how your viewers land on your content.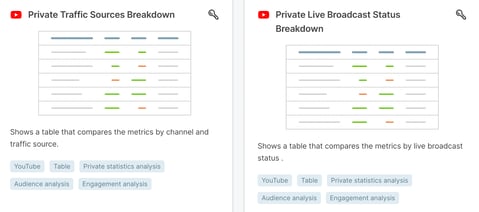 Some of the most common traffic sources include YouTube search, your channel page, YouTube suggestions, and external sources. YouTube Analytics breaks down your traffic according to source and lets you rank those sources in terms of impressions, views, average view duration, watch time, and impressions click-through rate.
In other words, this metric will not just tell you how your viewers find your content, but also how effective these sources are in attracting the views. Using this data, you can decide on a promotional strategy for your video content. If traffic coming from external sources is heavy, it means you're doing a good job of promoting your content outside of YouTube. If only a handful of views come from YouTube search, you need to optimize your video title or change your thumbnails to make them more enticing to viewers.
The bottom line
If you're new to analytics, it's hard to keep track of everything, especially in an environment as fast-paced and competitive as YouTube marketing. Fortunately, you don't have to master everything YouTube Analytics has to offer right away.
Many successful YouTube marketers stick to basic metrics–watch time, average view duration, impressions click through rate, unique viewers, and traffic source. They can give you a comprehensive idea of how your channel and content are performing.
As you spend more time on YouTube Analytics, you may find some metrics that represent your content performance more accurately. It's okay to learn how to use these new metrics to gain a more detailed understanding of your content's effectiveness.
You no longer have to guess whether a piece of content is going to attract much-needed traffic before you publish it. YouTube Analytics will give you the data you need to plan your content creation timeline strategy. It can also help you identify your weak points in terms of content creation or attracting new audiences.