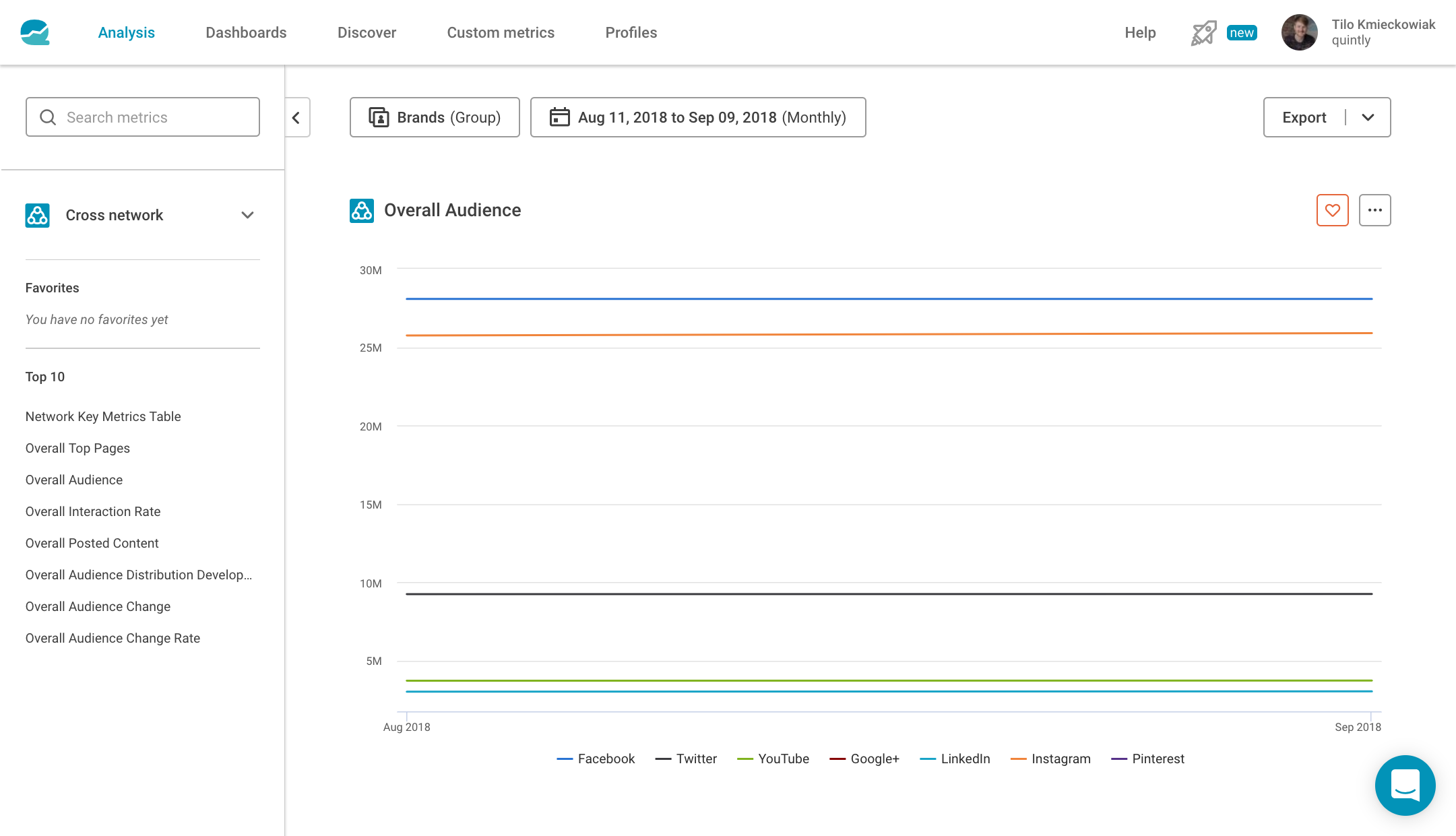 All Networks
Bring all social network data into one place
Analyze and compare data for all your channels on Facebook, Instagram, Twitter, LinkedIn, YouTube and Snapchat in one convenient tool. Benchmark data from different platforms to find the most valuable place for your social marketing activities.
Public / Insights Data / Ads
Access public and private data for all your channels
Retrieve public data for all your social profiles as well as for your competitors. Include private level information for channels that you own in your analysis and easily unify them in one place.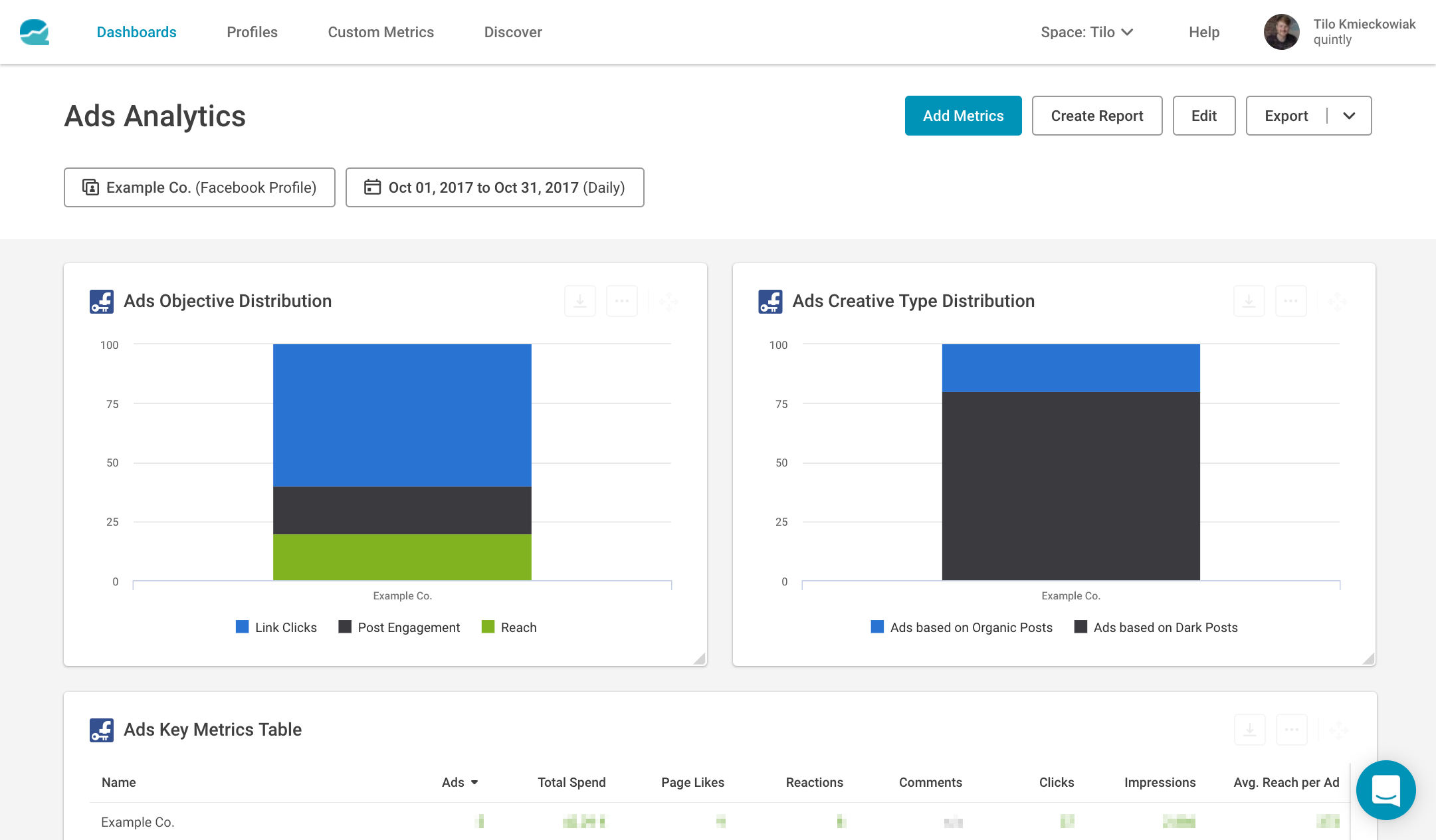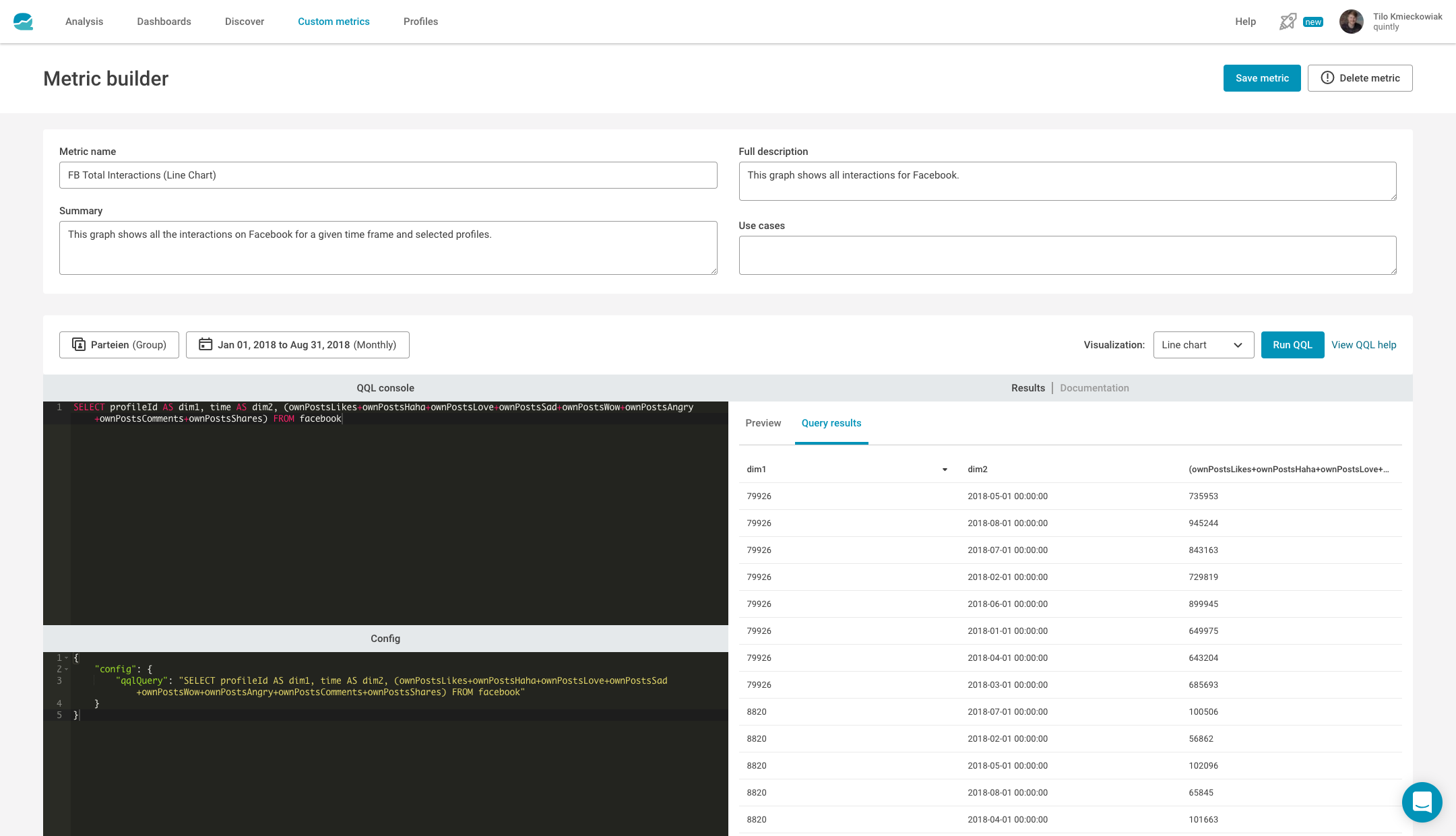 Data Quality / Security
Receive quality data with high security standards
Trust in accurate, complete and timely data bound to high quality standards that we monitor continuously. Our security measures make sure that your client data as well as private social media data is safely stored.
"Benefit Cosmetics uses quintly to track social media performance across 100+ social channels. It helps us unify and compare global goals across various networks in 36 markets. Two of the primary KPIs we track are unique people reached and aggregate engagement. The data and insights from quintly helped us achieve a 22% growth in year over year reach and 50% in engagement."
Social Media Benchmarking
Know your position with competitive benchmarking
Draw valuable conclusions from competitive analysis and stay on top of what other players do. Benchmark your own channels against each other, no matter if they concern one market or various. Get meaningful comparative insights to optimize you strategy and do successful social media marketing.