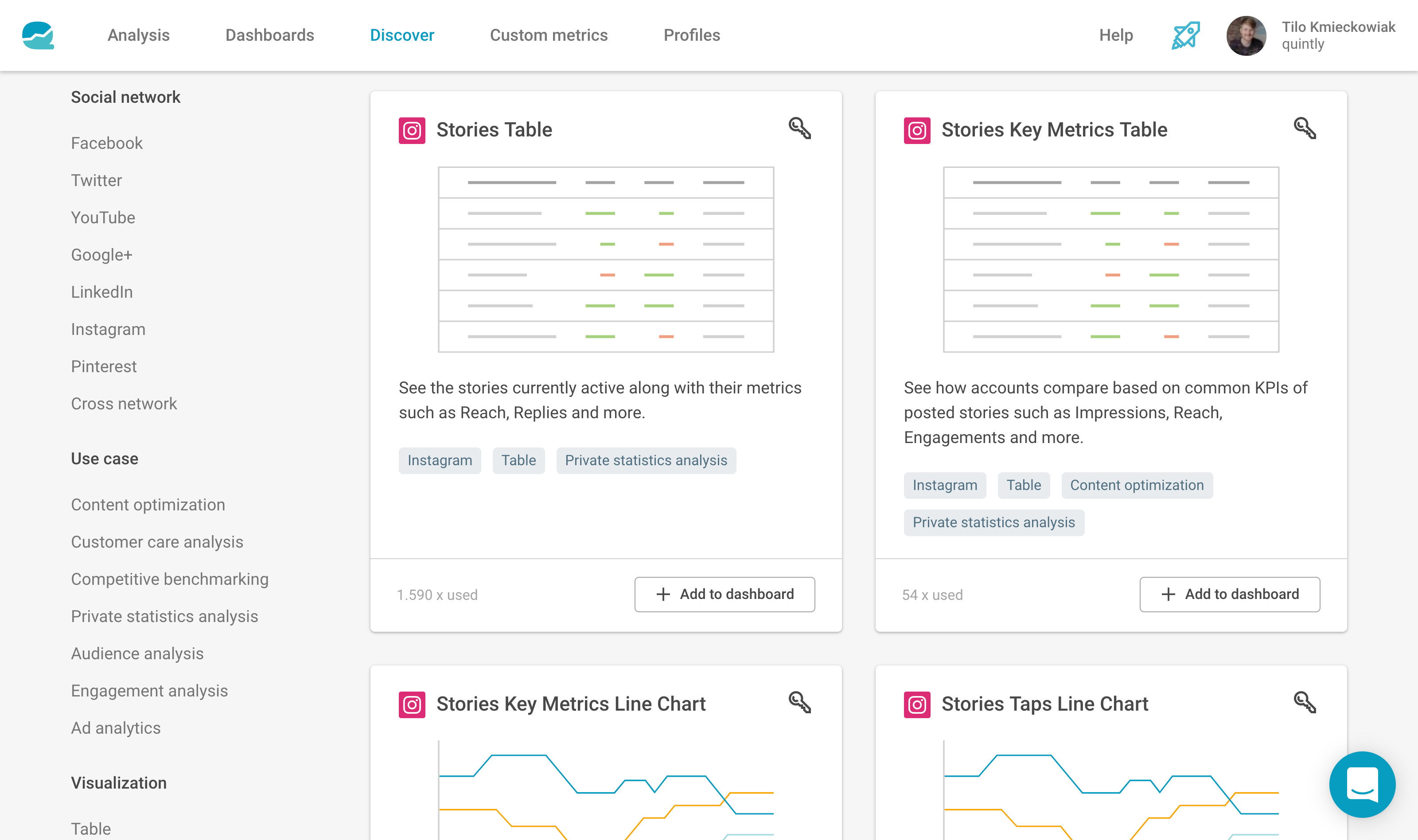 Analyze all Instagram Stories KPIs that matter
Display your relevant data on Instagram Stories by choosing from a set of useful and insightful metrics. Exactly represent your business goals in Instagram marketing and create analyses that really represent what you want to achieve.
Reach
See how many Instagram users are being reached by your stories. Also find out how many times they see your stories by analyzing Impressions.
Taps & Exits
Closely monitor the tapping behavior of users interacting with your stories. Also find out how often people exit your stories to see what makes more attractive content.
Replies
Measure what resonates with your audience by tracking the number of replies you receive on your Instagram stories.
Track the performance of expired Instagram Stories
Instagram Stories expire after 24h hours – and performance data vanishes with them. To overcome this limitation, we created a mechanism that tracks your stories and collects data every 30 minutes. This helps to get better insights into how the impact of your Instagram Stories develops over days, weeks and months.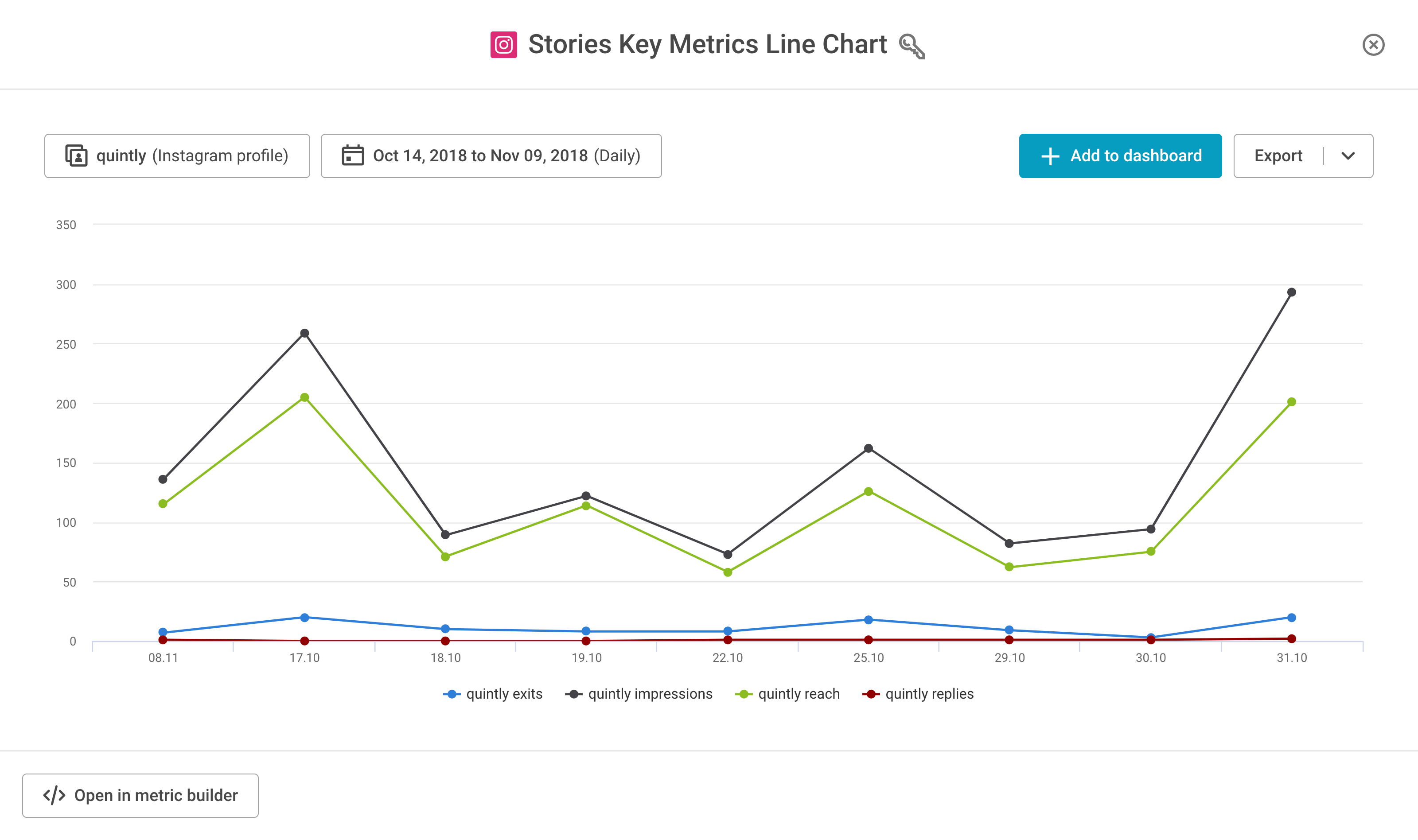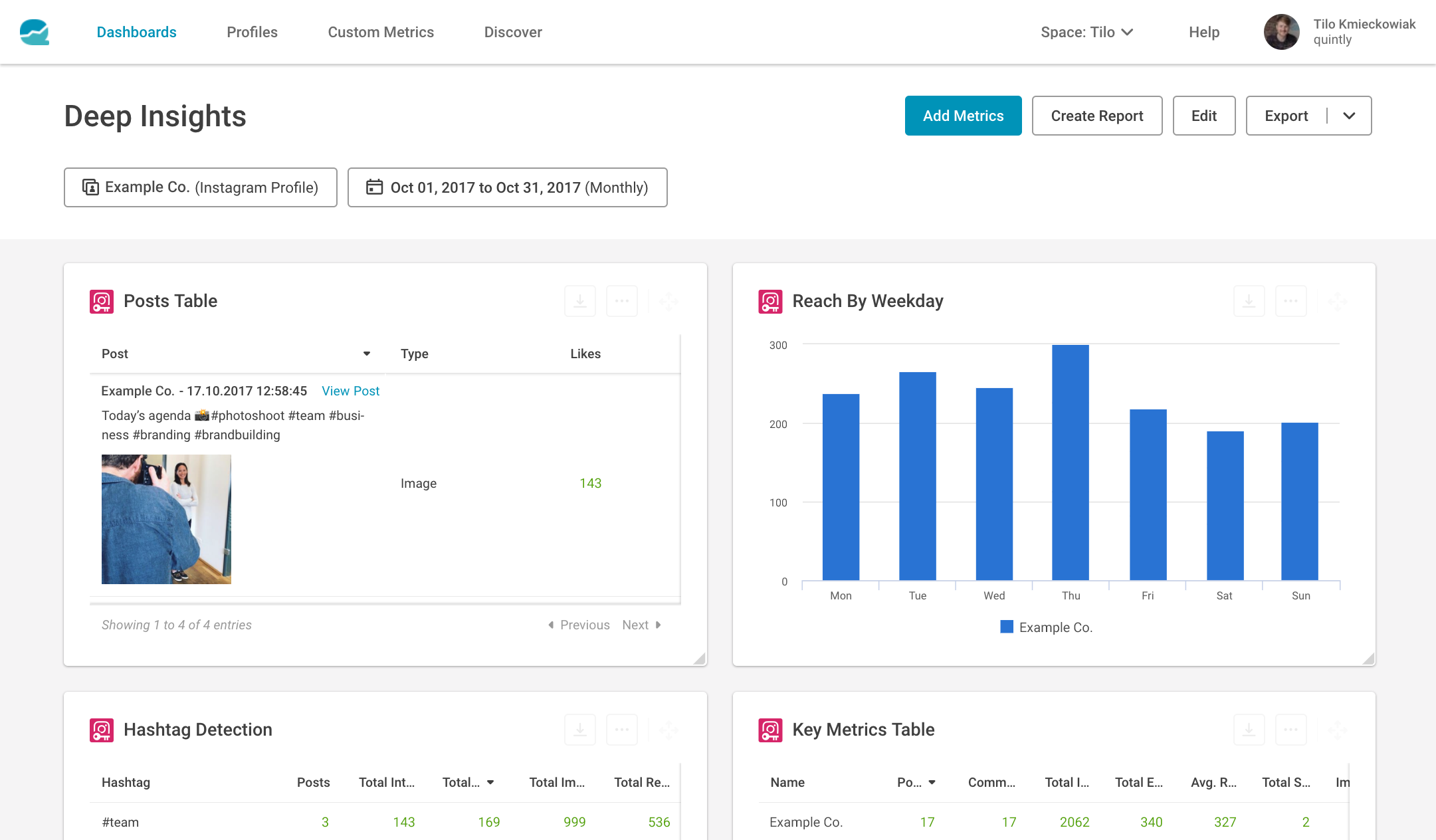 Get a complete picture with all Instagram data
Unify your Instagram analysis in one tool by combining data on your Stories with data on the overall performance of your Instagram business profiles. Compare overall Reach or Impressions with your Instagram Stories and find your best performing formats.
"quintly is probably my favorite social media analytics service on the web. It helps me track, benchmark, and optimize my social performance with accurate analytics."
Share, export and report key takeaways – easily
Turn your analysis of Instagram Stories into automated reports. Also export data in various common formats like XLS, CSV, JPG and PDF. You can also share your dashboards as dynamic web pages via a link export. Reporting for the Instagram Stories performance has never been so convenient and fast!