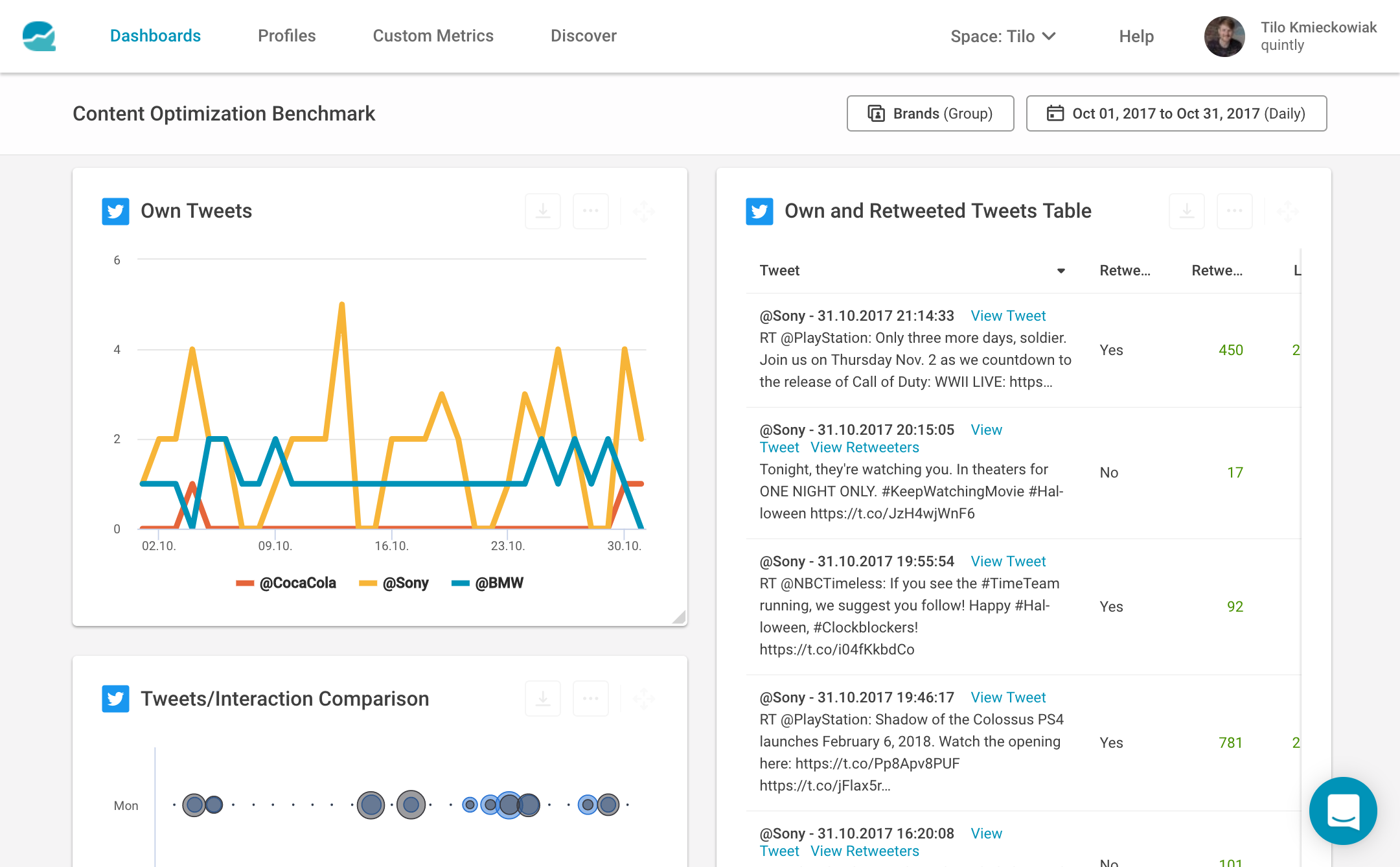 Measure all Twitter KPIs that really matter to your business
Process and analyze your relevant data by choosing from a wide pool of metrics – no matter if it's for followers, posts or engagement. Easily browse through all of them in our handy metric library. Customize and arrange metrics on flexible dashboards that exactly fit your specific social media goals.
Followers
Find out how many followers you have over time and when you get the most new ones.
Content
Closely monitor how often and when you tweet. Find out which content works best.
Interactions
Discover how your audience engages with your content, how many retweets you receive and when you get mentioned.
Integrate your Twitter Analytics insights easily
Understand your Twitter marketing performance better by analyzing private-level metrics. Find out how many impressions your tweets receive and how your followers engage with it.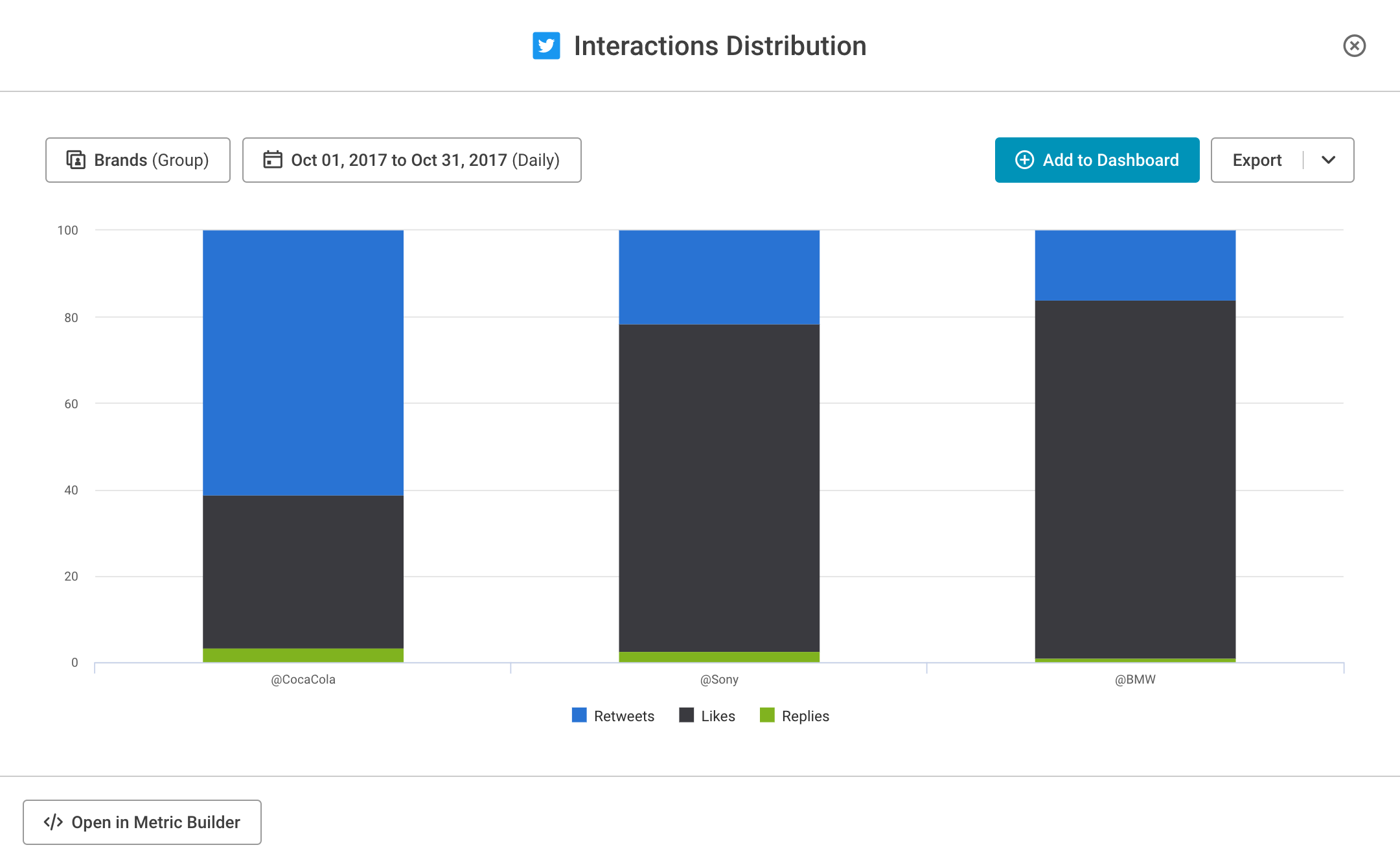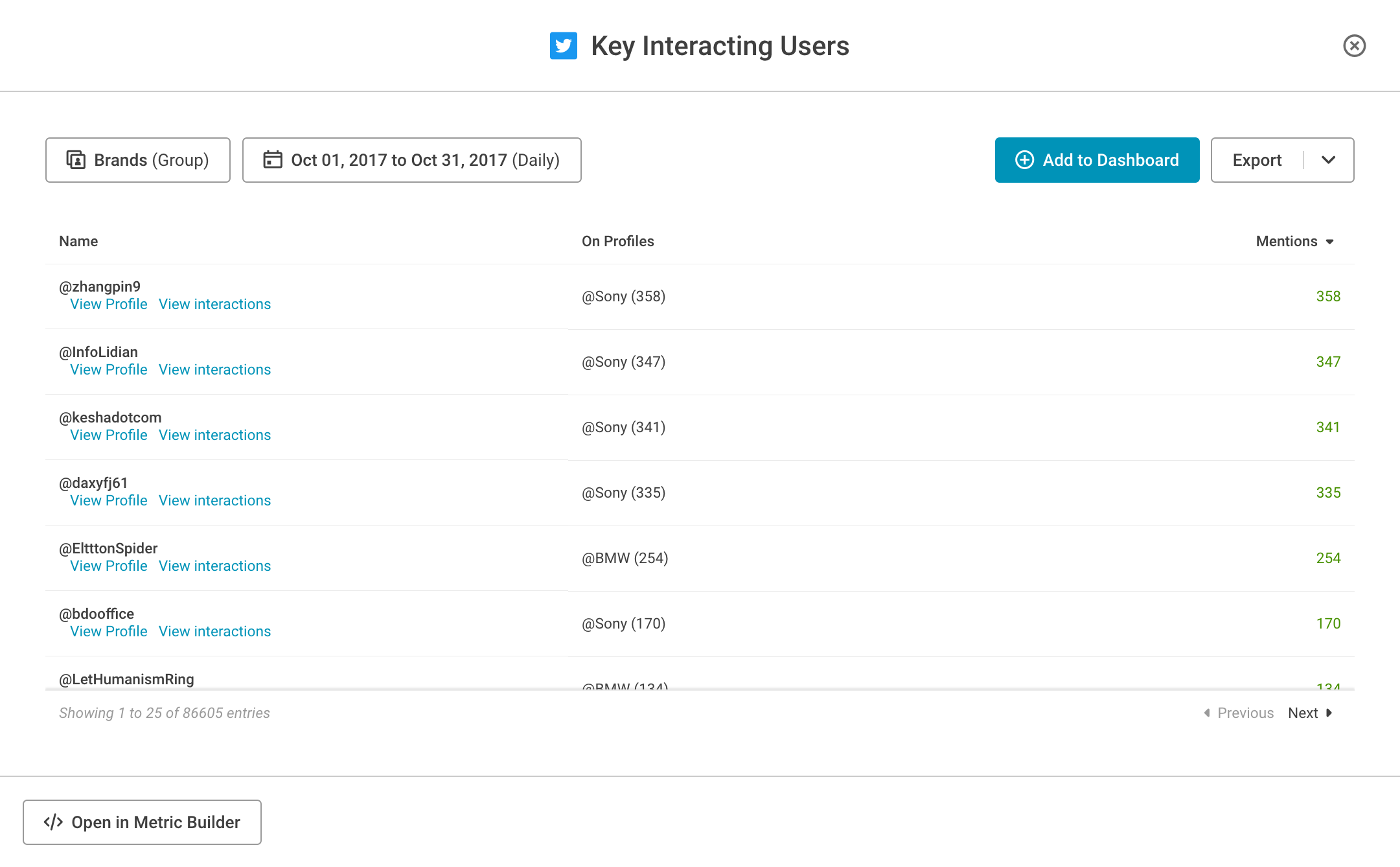 Find out more about Twitter user interests
Know what users mention besides your Twitter account and learn more on what they also talk about. With this information you can further optimize your strategy based on solid data.
"quintly is probably my favorite social media analytics service on the web. It helps me track, benchmark, and optimize my social performance with accurate analytics."
Set up detailed, insightful reports in just a few clicks
Easily convert your analysis into automated recurring reports. This saves a lot of time and effort. Also export data with a few clicks in various helpful formats like CSV, XLS, JPG and PDF. Share your dashboards as dynamic web pages for your colleagues or clients to explore.