API ACCESS
Access your social media data with a stable API
Enjoy full flexibility with how to process data that we aggregate for you. Whether you want to display your marketing performance in your own BI solution with a dashboarding tool or on a screen in your news room, you can do all that with the quintly API.
API MAINTENANCE
Leave the API maintenance work to us
The various social platforms adjust their APIs ongoingly, which needs monitoring and maintenance. We take this work out of your hands and deal with all all changes for you, so you can focus on the important stuff.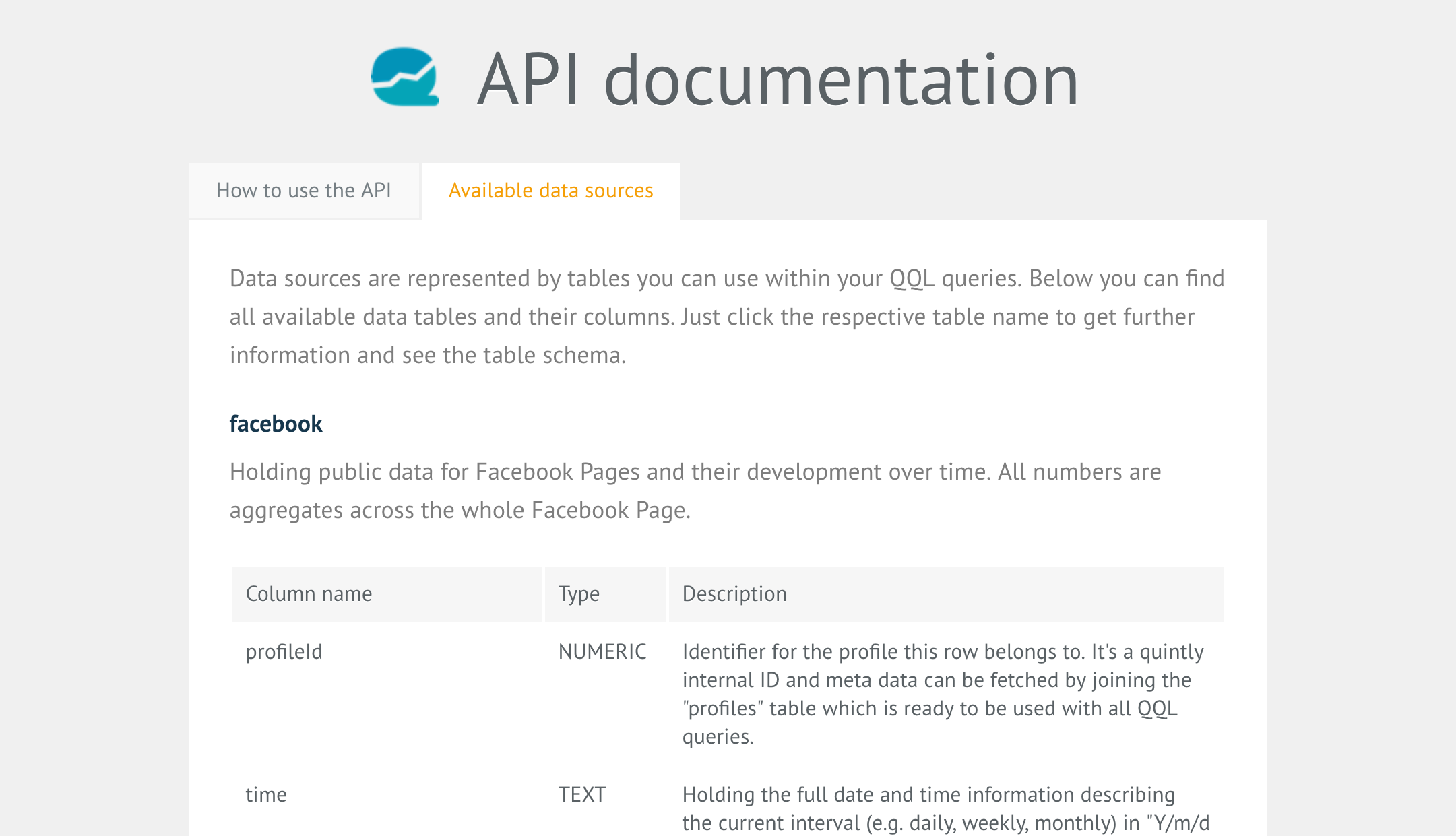 CUstom clients
Connect any application you need
Enjoy full flexibility by connecting any custom client to the quintly API. Whether it's a solution you already use or is one you want to build specifically from scratch, it's all your choice.
"Benefit Cosmetics uses quintly to track social media performance across 100+ social channels. It helps us unify and compare global goals across various networks in 36 markets. Two of the primary KPIs we track are unique people reached and aggregate engagement. The data and insights from quintly helped us achieve a 22% growth in year over year reach and 50% in engagement."