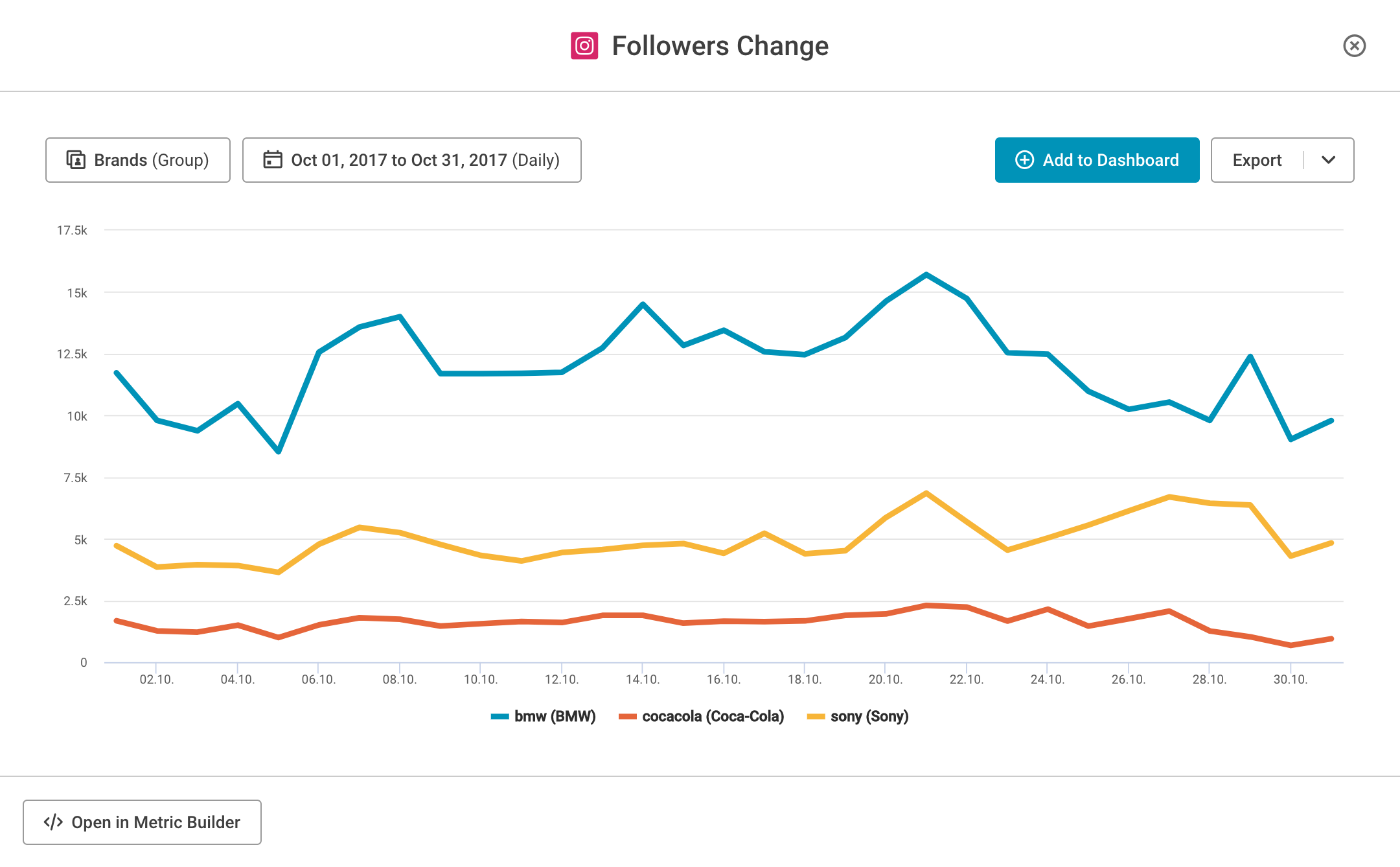 Track and analyze all the Instagram KPIs that matter to your business
Display your relevant data by choosing from a wide pool of metrics – no matter if it's for followers, posts or engagement. Easily browse through of them in our handy metric library. Customize and arrange metrics on flexible dashboards that exactly fit your specific social media goals.
Followers
Analyze how many new followers you gain. Also get in-depth insights into when you grow your follower base.
Content
Closely monitor how often and when you post. Keep an eye on the different content types you publish and which hashtags work best.
Interactions
Measure what resonates on your followers' timelines. Find out if your audience likes your posts and how much they comment.
Dive deep into Instagram Insights
Find out how many people are reached by your content and how often they see it by accessing Instagram Insights. Display and analyze deep Instagram Insights data to make more sense of your social marketing performance through Instagram analytics.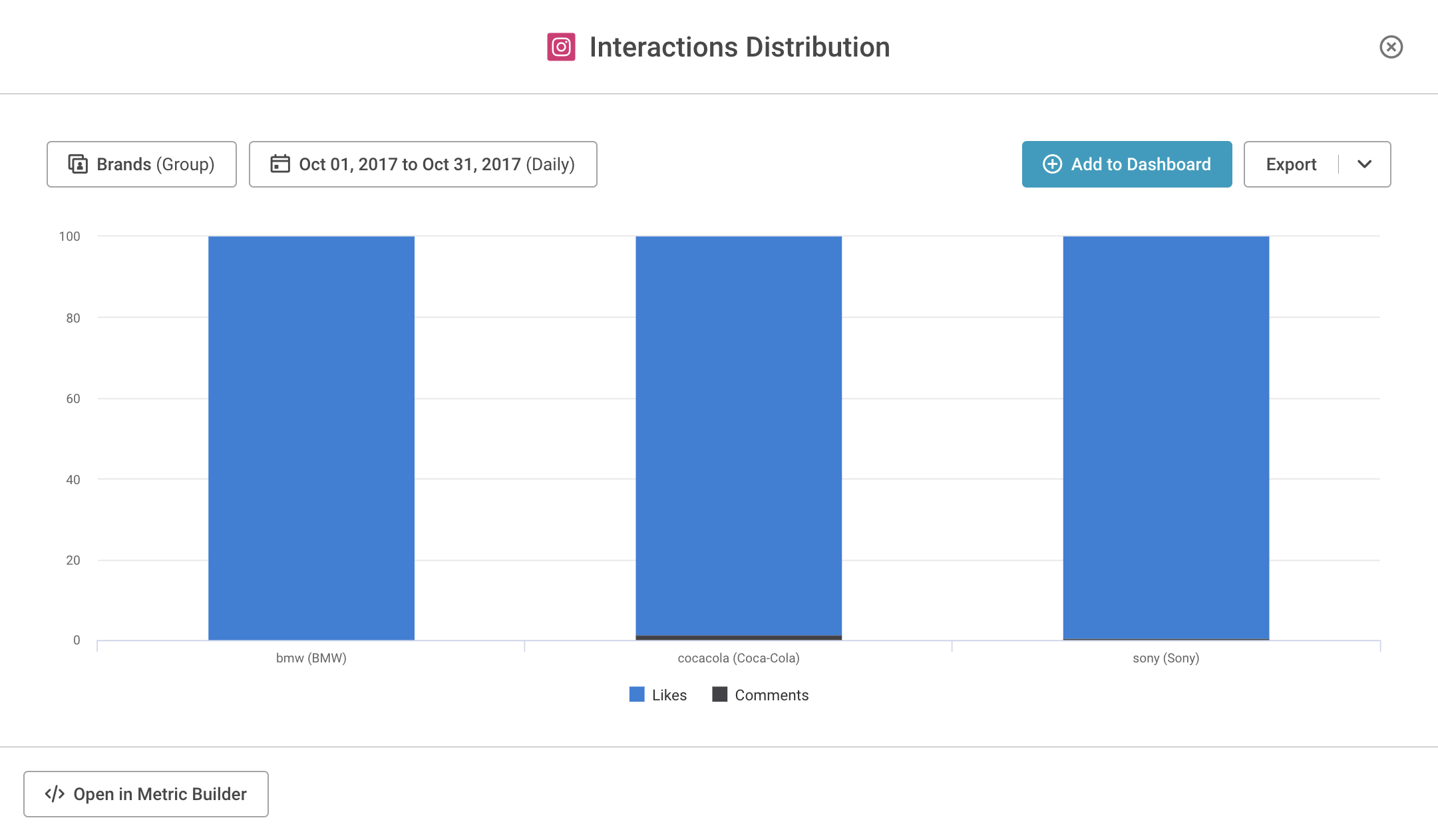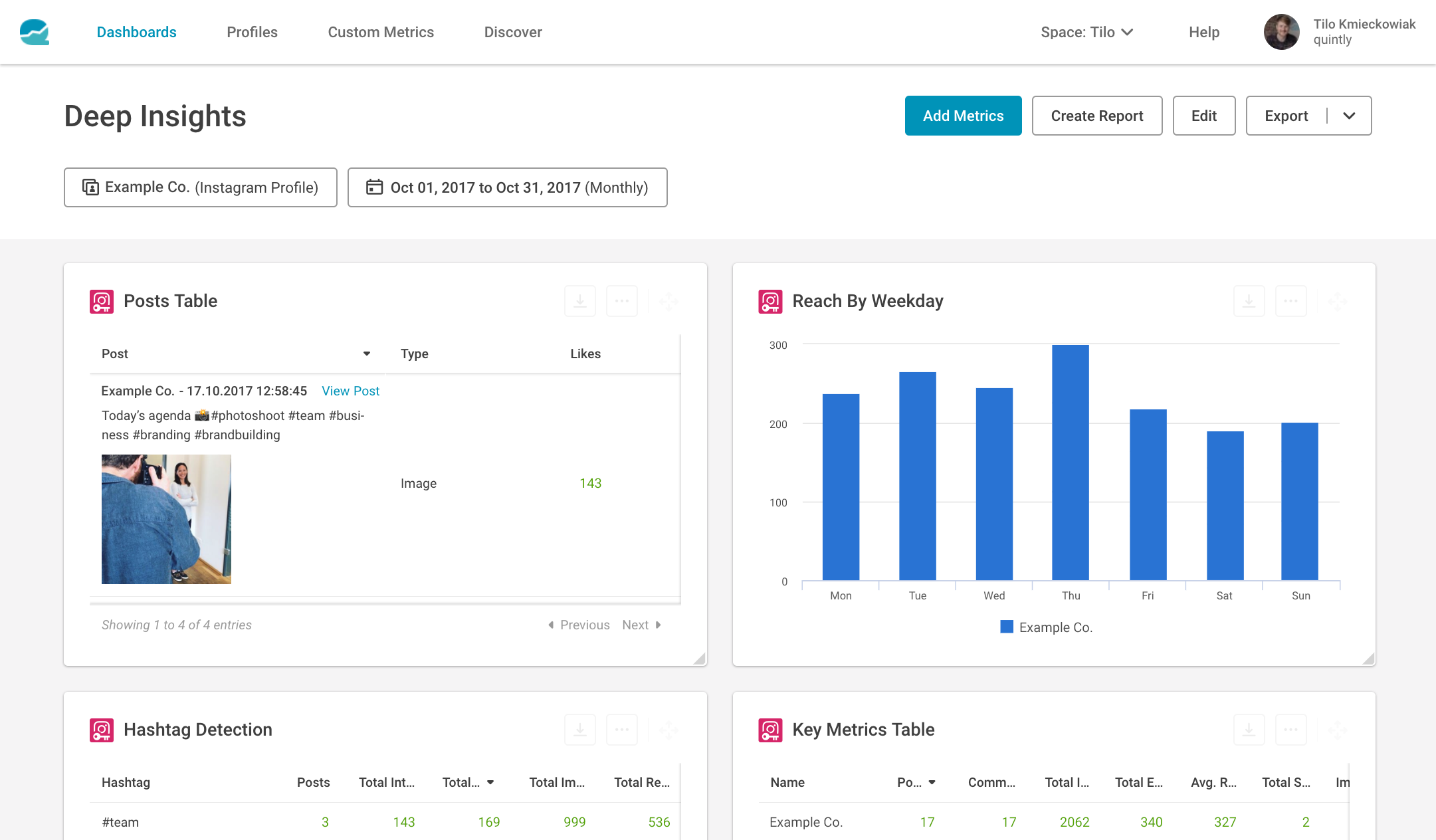 "quintly is probably my favorite social media analytics service on the web. It helps me track, benchmark, and optimize my social performance with accurate analytics."
Report, export and share findings – fast and easy
Convert your analysis into recurring, automated reports that get sent out to your recipients in any set timeframe. Also export data with a few clicks in various widely used formats like CSV, XLS, JPG and PDF. Share your dashboards as dynamic web pages for your colleagues or clients to explore.