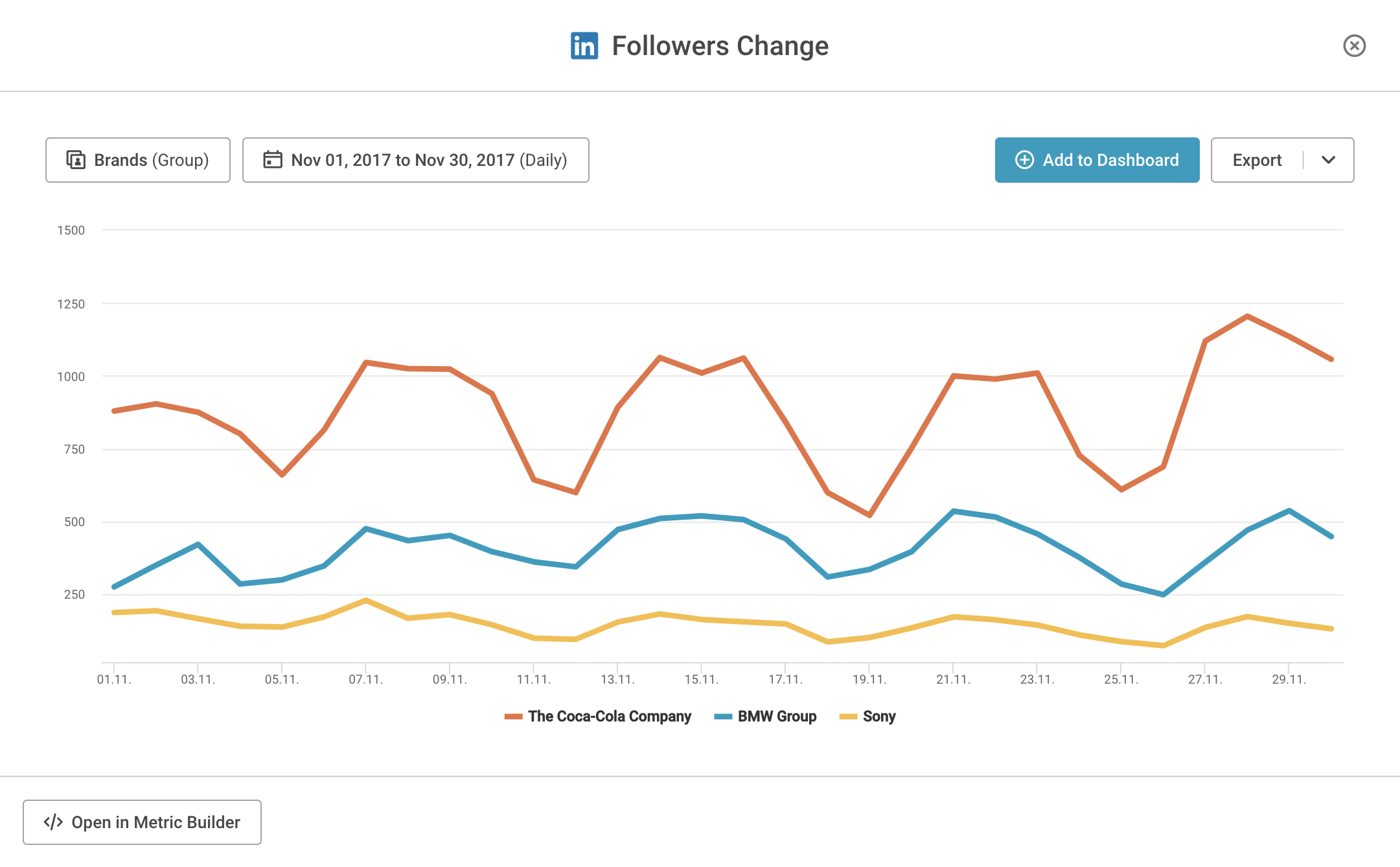 Track and analyze all the LinkedIn KPIs that matter most to your business
Display your relevant data by choosing from a wide pool of metrics – no matter if it's for followers, posts or engagement. Easily explore through all LinkedIn metrics in our handy metric library. Customize and arrange metrics on flexible dashboards that exactly fit your specific social media goals.
Followers
Analyze how many new followers you gain. Identify all incidents that give you an uplift and learn from them.
Content
Closely monitor how often and when you post. Keep an eye on the different update types you publish.
Interactions
Measure the impact of your company pages. Find out if your audience likes your posts and how much they comment on it.
Make sense of the most important insights for your company pages
Back up your LinkedIn marketing with meaningful insights about your company pages. Exactly represent your business goals and create analyses that really represent what you want to achieve.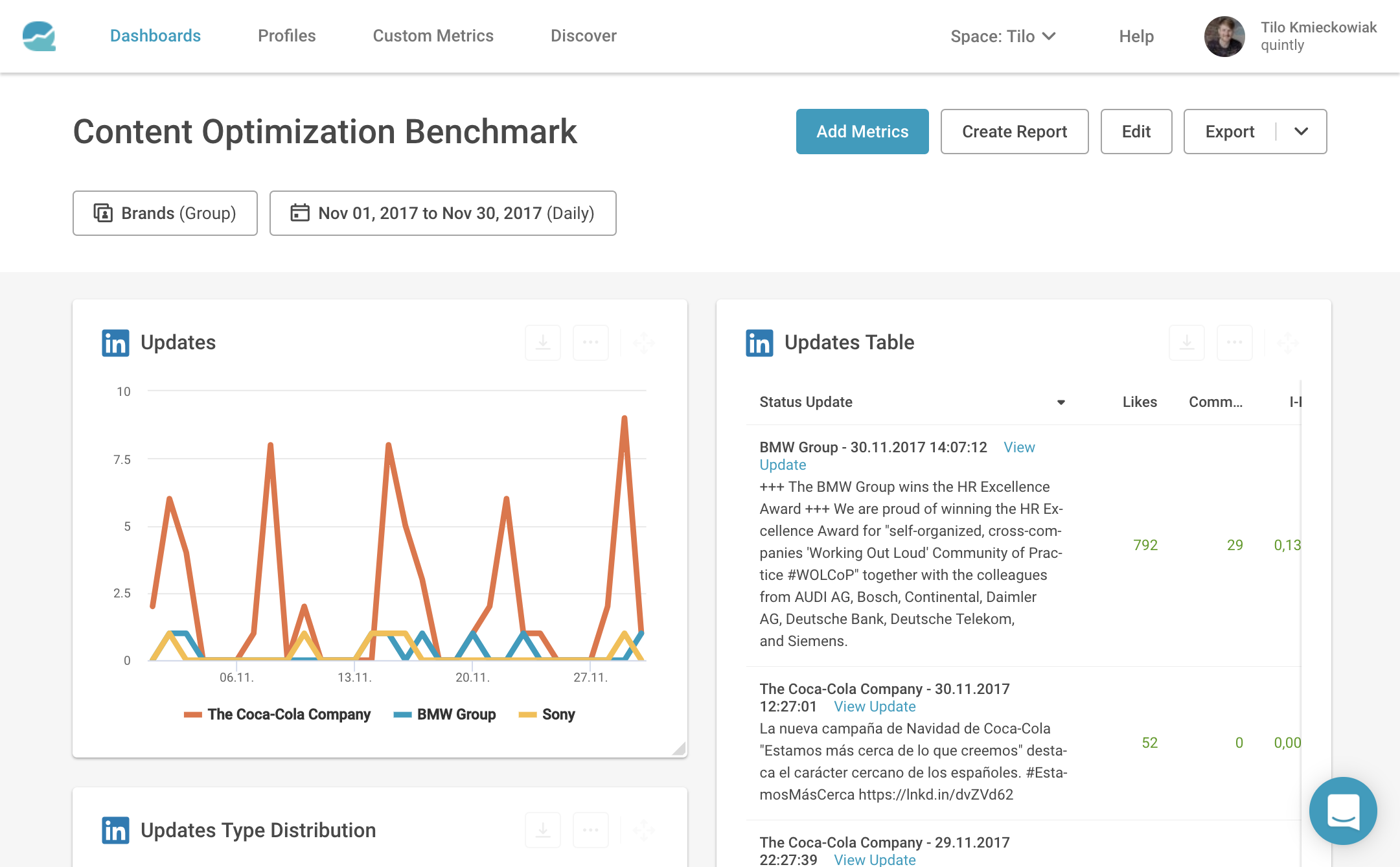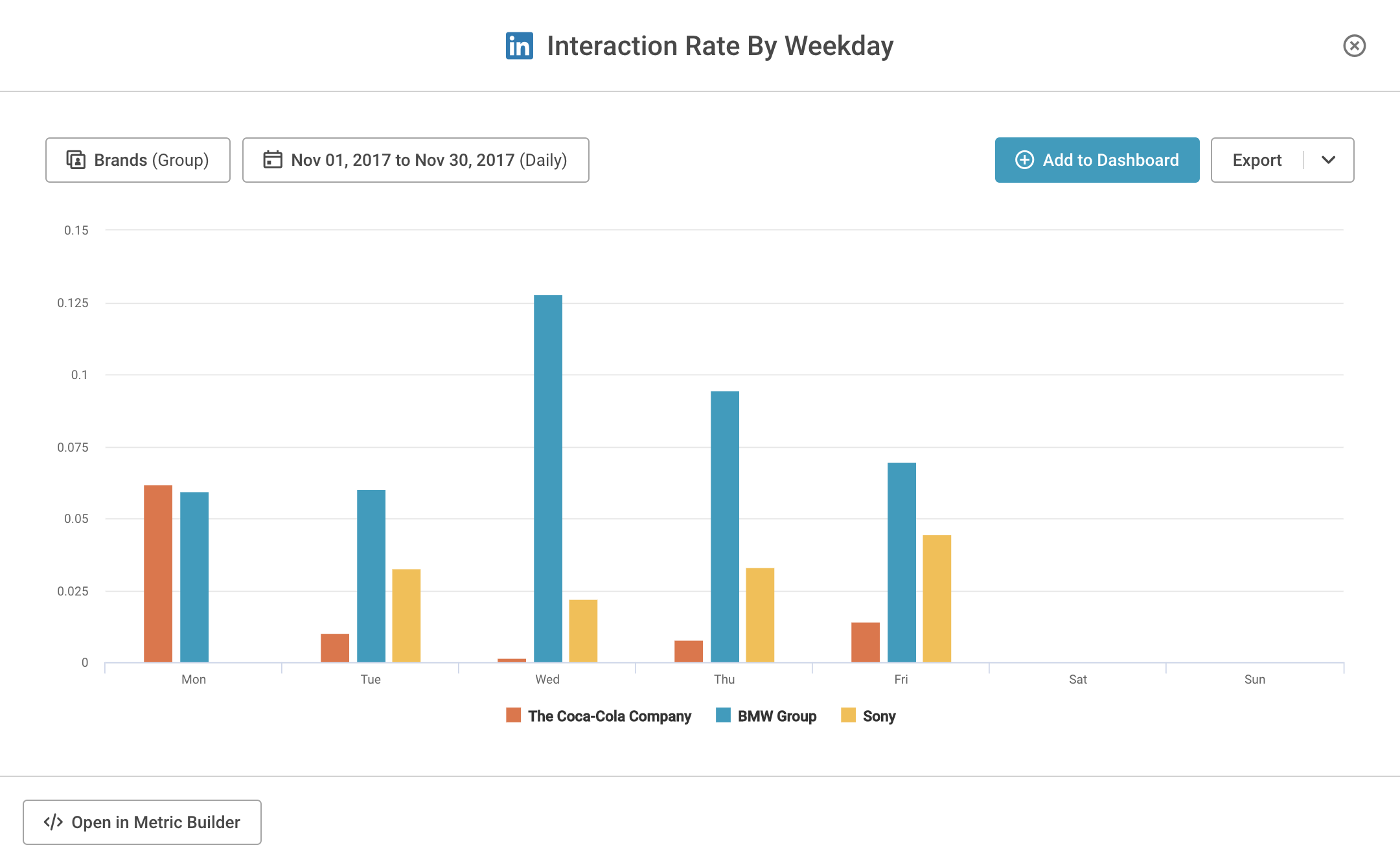 Connect to LinkedIn Analytics and unlock all your data points
Get deep data access for your LinkedIn channels by authenticating LinkedIn Analytics insights. Analyze detailed information like Impressions, Clicks and Video Views.
"quintly is probably my favorite social media analytics service on the web. It helps me track, benchmark, and optimize my social performance with accurate analytics."
Save time with automated reports
Make reporting as effortless as ever before by quickly converting your analysis into reports that get sent out to your recipients automatically. Export data in many common formats like JPG, PDF, CSV and XLS. Share your analyses as interactive web pages for your colleagues or clients to work with.