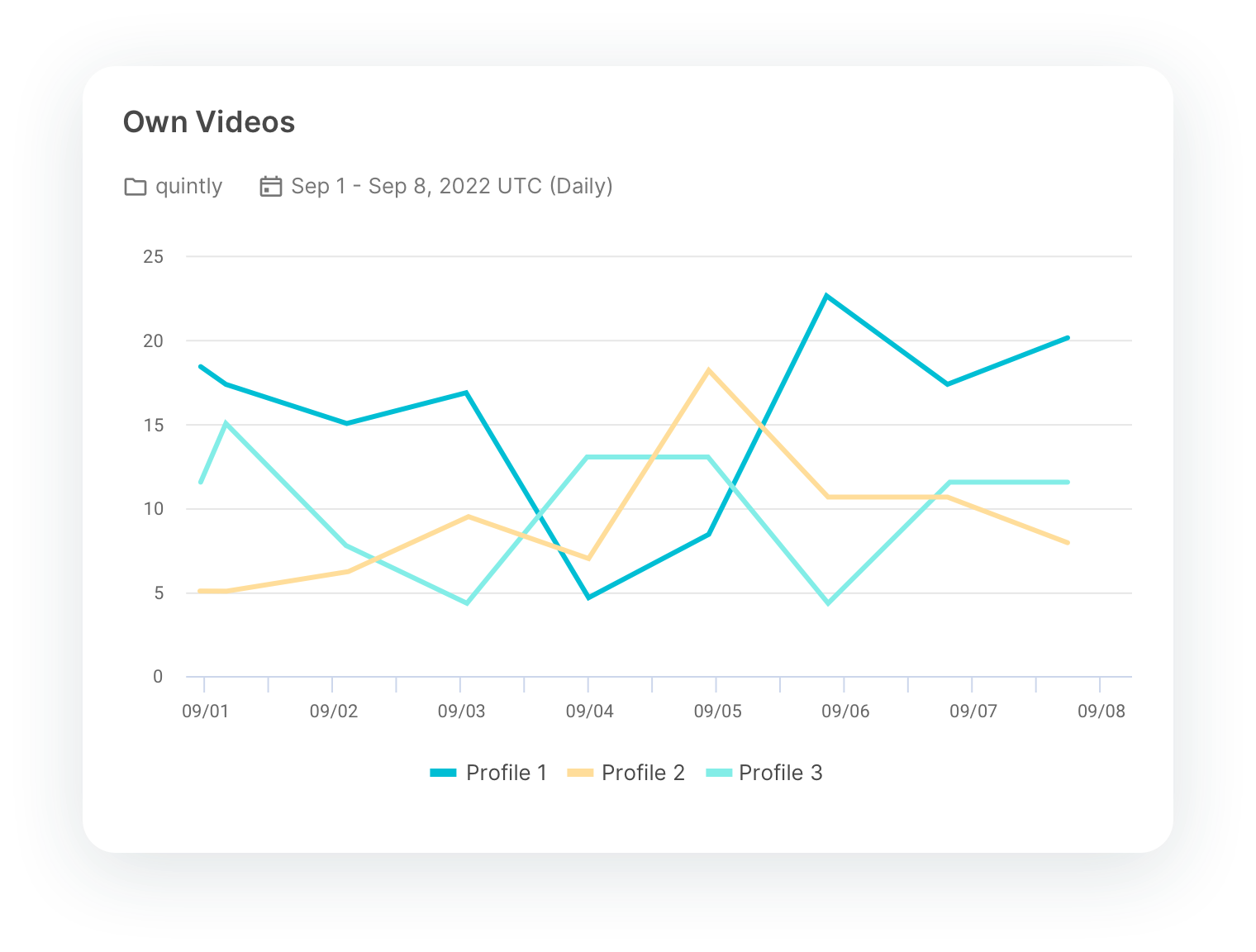 Turn your TikTok data into live visualizations
Keep track of the metrics you need to truly understand your followers, unlock insights or discover new trends. Analyze profile data such as followers count, number of likes and videos, or optimize your content performance by measuring views, likes, comments, shares and more.
Build, monitor, and optimize an impactful TikTok strategy
Measure your campaigns' progress, prove attribution or share easy-to-read dashboards with your company executives, clients or prospects. Easily customize our ready-made dashboards to track the KPIs you need or get granular building your own. Got your own data application? Connect to our API.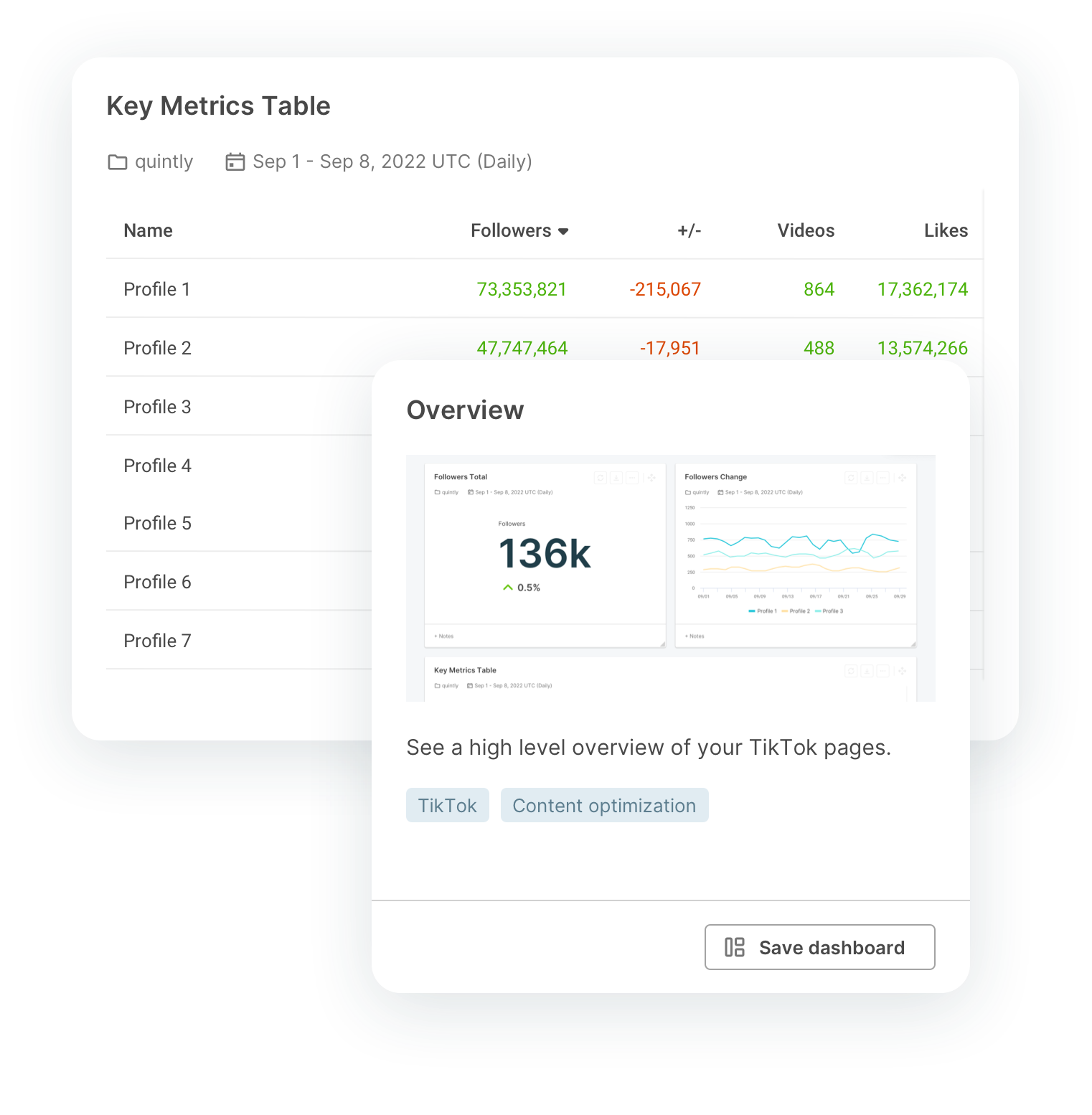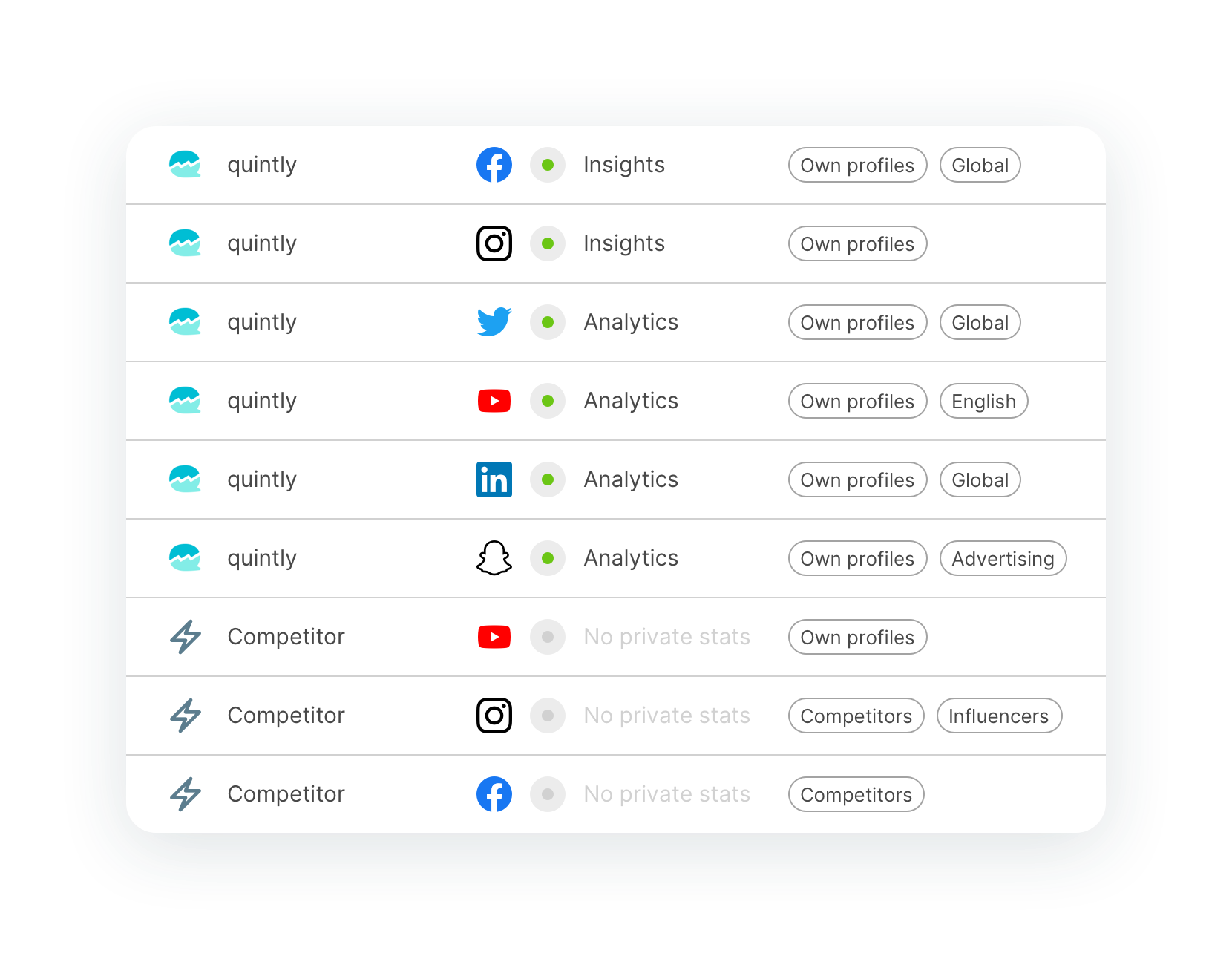 Bring all your social media data together
Spend less time collecting data and more time understanding your audience. quintly allows you to keep up with all social media networks from one single platform. Measure your TikTok performance along with other channels, including Facebook, Instagram, Twitter, LinkedIn and Youtube.
"quintly is probably my favorite social media analytics service on the web. It helps me track, benchmark, and optimize my social performance with accurate analytics."
Prove your impact with TikTok reporting
Convert your TikTok analysis into recurring, automated reports that get sent out to your recipients in any set timeframe. Export data with a few clicks in various formats such as CSV, XLS, JPG and PDF. Share your dashboards as dynamic web pages for your colleagues or clients to explore.