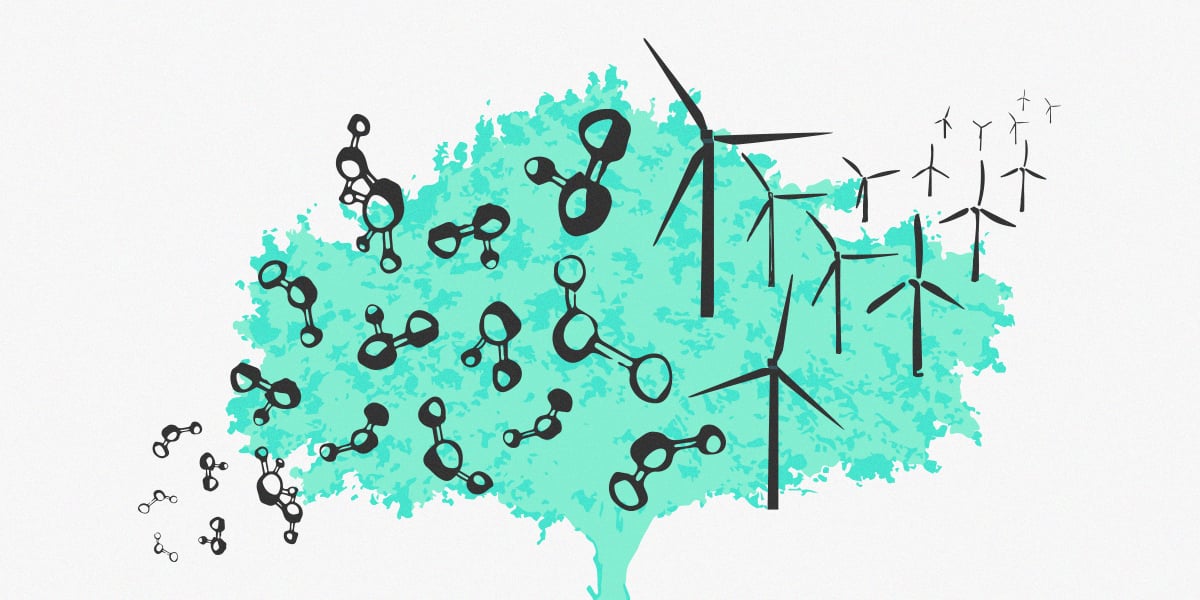 Being aware of the climate crisis and seeing climate action as our responsibility, we want to make sure that we are doing our bit to reduce carbon emissions.
We put a lot of thought into this topic and finally decided that we will start with offsetting 150 tonnes of carbon emissions for the year 2019. We did a rough estimation of our carbon emissions across the company and then added an extra safety margin.
We know that carbon offsets should be used as a last resort. That's why we'll also reduce our emissions with keeping business trips to a minimum. For us, this means focussing on trips that are important.
Moving to our new office at WeWork in Cologne, we are also happy to have rented an office within a company that is planning to go fully carbon neutral by 2023.
Our effort will be a mixture of reducing, eliminating and offsetting emissions.
"Climate change and the resulting rise in temperature is one of the biggest challenges we are facing as a society. Therefore it's key that companies do their part and help set the base for a future worth living in. At quintly, we want to do everything we can to help and motivate others to join in similar initiatives."

– Alexander Peiniger, CEO and co-founder of quintly
The decision to offset our carbon footprint with Cool Effect
While doing our research for possible ways to offset our carbon footprint, we stumbled upon Cool Effect and immediately liked their approach.
So, what exactly are they doing? Cool Effect offers a wide variety of projects that are reducing carbon emissions. One can donate to them and thus offset the remaining carbon footprint that can't easily be avoided.
What convinced us is the fact that all of the projects are scientifically and financially strong and ethically sound (backed by the Gold Standard or Verified Carbon Standard), plus the reduction in carbon emissions would not have happened under any other circumstances.
The organisation gives 90% of each donated dollar directly to the chosen project.
The Los Santos Wind Power Project
This is what the project we chose to donate to for 2019 is called. But let's tell you a little bit more about it: it is building windmills in Los Santos, which is one of Costa Rica's windiest regions. It generates energy that provides electricity to 50,000 people and saves 11,000 tonnes of carbon emissions each year.
This means that it reduces both greenhouse gas emissions and the country's reliance on fossil fuels. And this, in turn, benefits the local economy by adding jobs and boosting education.
The reason for this project as our choice is because we think it's great that fossil energy sources are replaced directly - plus it helps the local community.
If you are interested, find out more about this specific project or get an overview of all projects Cool Effect supports.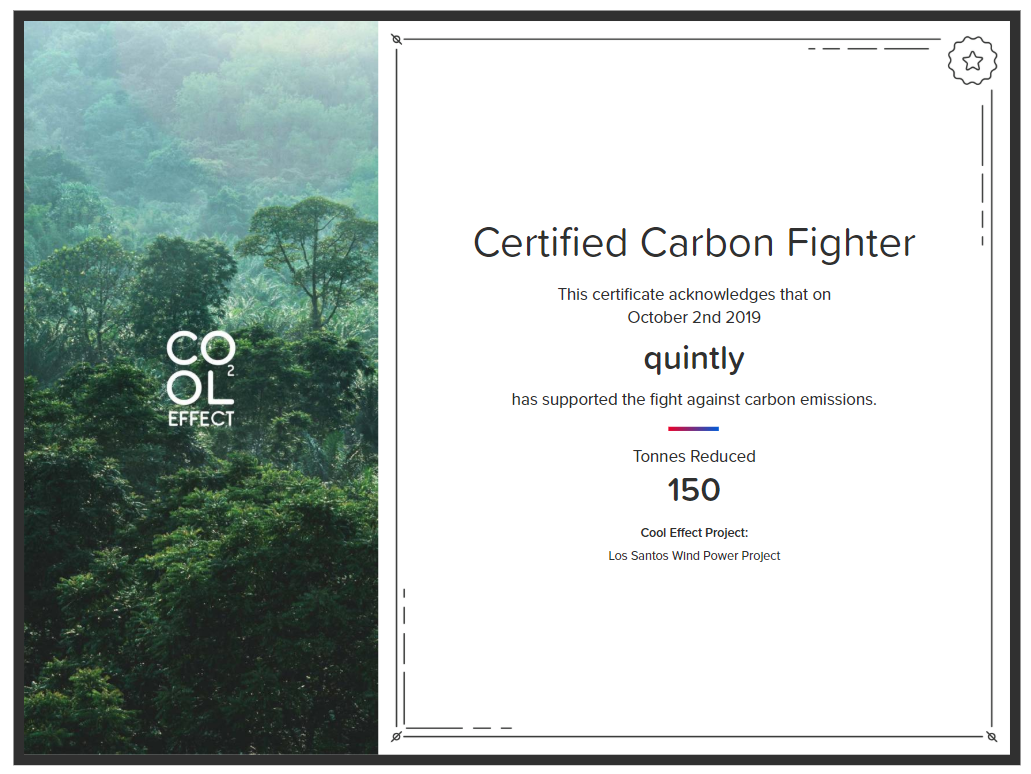 Different ways to make a change
Now, what can we do as companies to help save our planet? Here's some food for thought to start making a change:
Educate your employees about the topic
Use appliances with low energy consumption (light bulbs, refrigerators etc.)
If you have a canteen, introduce one or more meat free days
Get your fruit basket/milk from a local farmer
Buy carbon offsets
Encourage your employees to commute by providing monthly tickets
Minimize the purchase of new products and instead use renting services
Of course, these are just a few of many options but they're a step towards making an impact towards a greener planet.
We truly believe that every effort counts and that there are a lot of ways any one of us can start making a change.
For our 2020 offset we are open to any of your suggestions on other great projects we can donate to. You can leave your ideas in our comment section. There, you can also let us know what your thoughts on the topic are. We'd love to hear your opinion.