Integrate Social Data Into Existing Systems
It's becoming more and more important to integrate and enrich existing business intelligence solutions with social media data. This is why we have developed an API to simply incorporate social media data into your existing systems and applications. Our developers make sure that the quintly API is always up to date in case the social network providers change their APIs, minimizing maintenance efforts on your side.

The quintly social media analytics API is made for you to request all data for Facebook, Instagram, LinkedIn, YouTube and Snapchat that you can also access from our tool. You need to have a quintly account in order to access this API. Please get in touch with our support if you like to get access.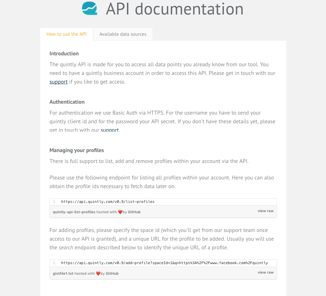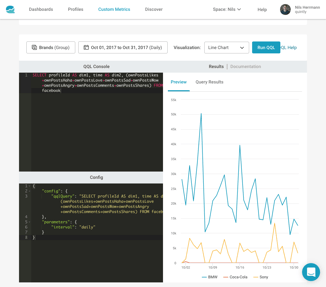 For additional information on how to access and implement the quintly API, please check out our detailied API documentation.