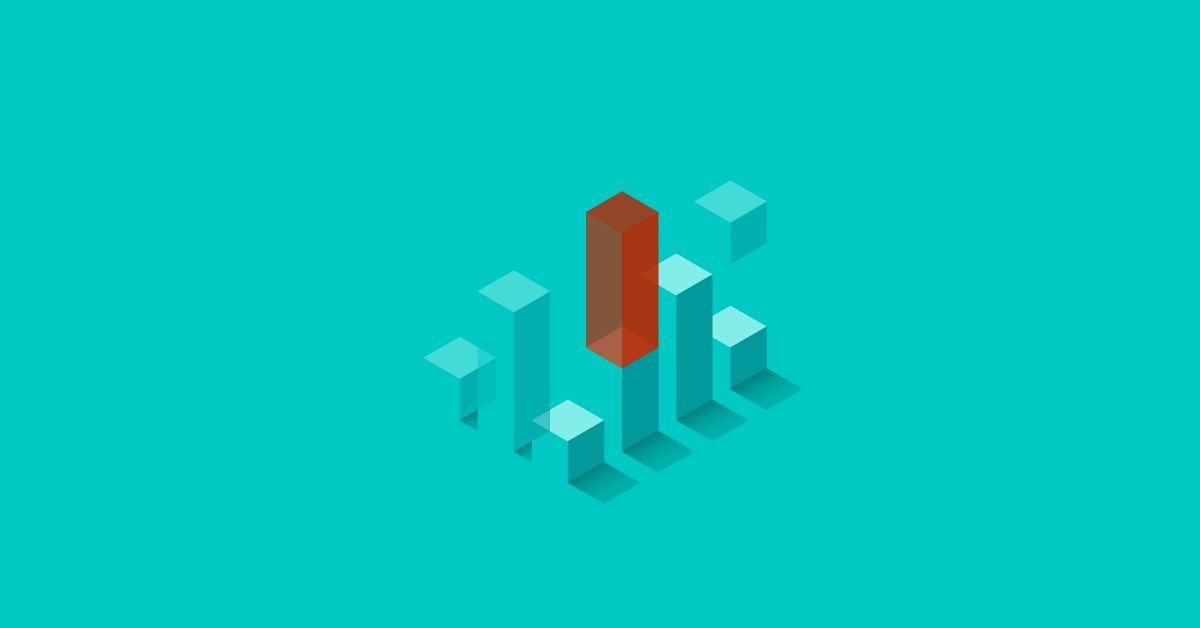 The monthly social media report is your opportunity to show your clients, manager, and analysts that all the money they are spending on your services is being put to good use. Social media reporting involves facts and figures that clients may not be familiar with, and it's up to social media marketing professionals to simplify the data so that the client can digest it, and move forward with data-driven marketing campaign decisions.
As social media marketers know, it's expensive for companies to hire social teams or third-party services. This, unfortunately, means that your managers will probably have a lower tolerance for small reporting mistakes, inaccuracies, and communication. So, here are ten major reporting mistakes to avoid with clients:
1. Making reports too long
When it comes to social media reports, it's best to keep it as succinct as possible, while still communicating your key points. The fact is that when reports are too long, your managers are less likely to retain the information.
Execs, managers, and marketing teams have a lot on their plate, so you don't want to be a burden. Your job is to interpret the results for them and wrap it up with a bow. An effective reporting meeting should take no longer than an hour. Aim to get your point across in the first few minutes to avoid losing their interest or wasting their time.
2. Not making your reports visual enough
Social media reports are full of boring numerical data and marketing jargon that not everyone will understand as easily. Clients may or may not understand the terms or what the data means unless you offer them a way to make the connections more quickly.
It might surprise you to learn that visuals like images, videos, and infographics are processed 60,000 times faster by the human brain than plain text. Visuals like graphs and guides can bring clarity to your report. Here, you can find an example of a good visual report.
3. No summary included in reports
A summary of your social media reporting data gives clients a quick reference of the key points in the report. This is important because they may not remember all the details, but they will remember the summarized points you reiterate in the summary.
Plus, they may also want a summary of all the work that was put toward producing effective social media marketing changes to measure cash outflow. A good report summary will include a very brief outline of the results of the report, the key takeaways, and your recommendations based on the data.
4. Reporting too often
There is a fine line between reporting too often and not reporting enough. While it might seem like more reporting would have a better impact on social media campaigns, the truth is actually the opposite. Reporting too frequently offers incomplete results that are measured over a very short period of time. Plus, your clients may be overwhelmed with too much reporting and your managers may feel that you aren't performing your job up to standard. Quarterly reports are very common, as are monthly and even weekly reports.

5. Not reporting enough
On the other hand, not reporting often enough can also cause issues when it comes to social media data. Reporting less than once a month can leave your client in the dark, and sticking strictly to quarterly reports can leave little time to make necessary changes. In general, monthly social media reports are the standard. They are easy to time, so clients and CMOs will know to expect your report at the same time each month. It's easy to lose trust without visibility, so be consistent with your reporting.
6. Cherry-picking data
Cherry-picking data is when you pick and choose which results to show the client, usually to paint your social data or your marketing services in a more favorable light. While this definitely makes you or our firm look bad, it can also lead to poor marketing moves and is not helpful for you or your client.
Another reason why cherry-picking data is dangerous is that it can hide trends that are occurring. Trends are important things to track in social media marketing, but cherry-picked data will not reveal accurate results, so you won't be able to trust your long-term projections. Poor quality data has negative impacts like loss of profits, missed opportunities, and even reputational damage.
7. Not separating branded search terms
This is a little mistake that is actually a big deal. It will be clear that you are a rookie if you make this mistake. Branded and non-branded terms typically yield different results, which is why it's so important to be specific when referencing search terms vs branded search terms. For example, "automated reporting software" is a non-branded search term while "quintly automated reporting software" includes the brand in the search term. Avoid making this mistake, as mixed results are confusing and can muddle the goals for your next marketing campaign.
8. Forgetting about offline marketing impacts
Social media and digital marketing are a huge part of creating growth. But offline marketing can still drive traffic to your socials, having an impact on social media marketing results. Depending on your social media strategy, you might include offline marketing as a part of a more broad marketing campaign.
However, you'll need to take note of how offline marketing efforts overlap with social media marketing campaigns and how the ROI compares.
9. Focusing too much on one campaign
Data about specific social media marketing campaigns is crucial, but it shouldn't be all that you're reporting on. Each campaign plays a role that supports the client's overall social media marketing pals. Giving too much info on one campaign can skew results and lead to fragmentation in your marketing approach. One way to avoid miscommunications about specific campaigns vs the overall social media strategy is to show graphs or pie charts with a direct comparison.

10. Forgetting to talk to your client or CMO
The biggest mistake that you can make in social media marketing is not building relationships with those that you report to. If you give them the data and don't engage in conversation, they are unlikely to get to know your unique perspective and what you bring to the table.
Your monthly report meeting is the perfect opportunity to talk to the client about how they feel about your services, what they want you to do better, and the things that you can leave out. It can be tough to have this type of conversation, but without it, you may end up getting fired without any reason why. Let them tell you what they want so that you can rise to the occasion.
Final thoughts
The value of social media reporting data is crucial for brands that want to improve their reach and make an impact through social media. But it can be difficult for busy higher-ups to soak in numerical information filled with marketing lingo. Therefore, the value of your social media reporting is in the effectiveness of the data collection and how well you explain it to them in terms that your clients can understand.
To summarize, here are 10 social media reporting mistakes to avoid:
Making reports too long

Not making your reports visual enough

No summary included in reports

Reporting too often

Not reporting enough

Cherry-picking data

Not separating branded search terms

Forgetting about offline marketing impacts

Focusing too much on one campaign

Forgetting to talk to your clients and managers
Learn how to optimize content marketing activities with social media data analytics.