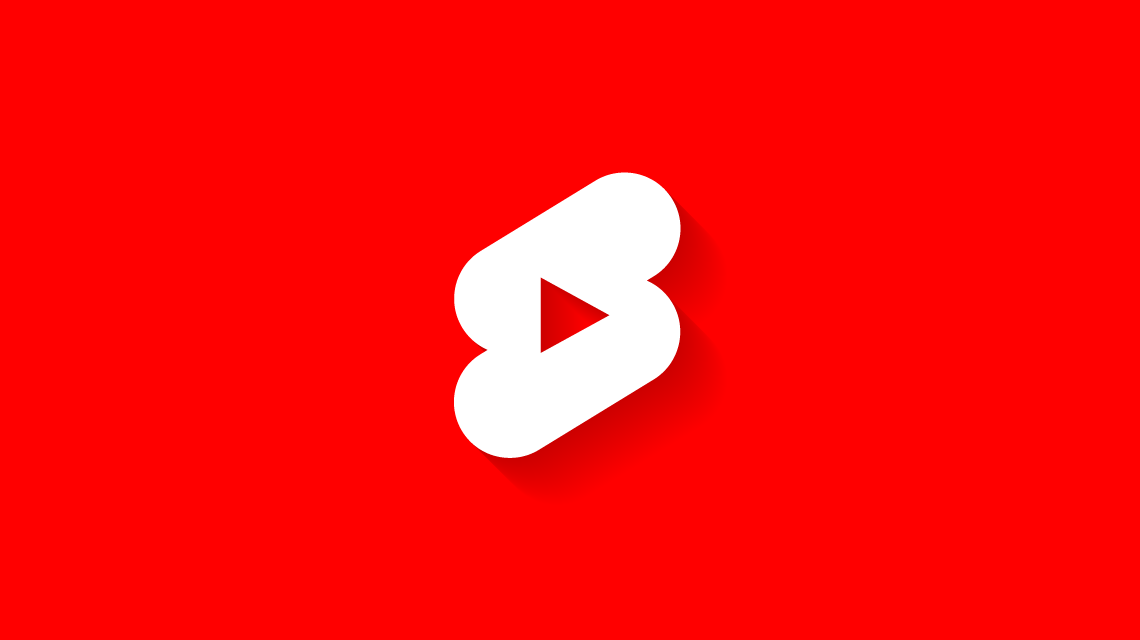 YouTube is the second-most visited website in the world. With over 14 billion visits every month, YouTube offers an ever-growing audience base for all kinds of businesses. Whether you are a SaaS company, an eCommerce retailer, or any other kind of business, you can reach out to your target audience via YouTube without any hassles.
YouTube recently launched its Shorts feature to make it easy for audiences to find crisp and entertaining content. YouTube Shorts are primarily designed for watching on mobile phones. Considering the time people spend on their phones, this marketing medium offers immense opportunities for brands to promote their offerings.
The Shorts videos are portrait-style videos that are less than 60 seconds in length but engaging enough to capture the attention of the viewers. No wonder, YouTube Shorts receive 15 billion views every day.
Depending on your industry and audience, YouTube Shorts can help your brand reach a wider audience and scale your channel. It significantly boosts the engagement rate and strengthens your brand reputation.
In this article, we will share tips on how emerging brands can leverage YouTube Shorts to grow their businesses in 2023.
YouTube Shorts - 6 Tips and Tricks
1. Create Exciting Content
Provide value to the viewers by creating engaging video content. Create videos that would hook the viewers and keep them wanting more. Shorts videos must be short, engaging, and give away easily digestible information.
For example, if you have a SaaS product, say a CRM (customer relationship management) platform, you can leverage YouTube Shorts to create and share teaser videos of upcoming features or a quick tutorial for using certain product features. Similarly, an eCommerce business can showcase its products or demonstrate its application process.
Let us have a look at the YouTube channel of Canva, a graphic designing tool. Its Shorts channel is filled with quick tutorial videos that inform the viewers how to use the tool and simplify their design requirements.
That being said, here are a few video ideas that you can use for creating Shorts videos for your brand.
Behind the scenes
Viral trends and challenges
Tips and tricks
Hacks
Tutorials
Unboxing videos
Testimonials
Industry updates
FAQs
Fun facts
Product benefits


Remember Shorts are specifically designed to share short videos. Sharing long-form videos on your Shorts channel will not perform as expected and could result in a waste of time and effort.
2. Ride on Current Trends
Most brands that invest in YouTube marketing aspire to go viral. However, cracking the code of going viral is somewhat tedious.
YouTube Shorts can certainly boost the chances of your brand going viral while building lasting connections with your audience. It helps you reach out to that audience who would not normally view your content. Hence, creating spontaneous videos to capitalize on the latest trends is essential to grab the attention of the viewers.
Choose a trend that matches your industry, add your unique twist, and post it on YouTube Shorts. Further, invite your audience to hop on to the trend to increase its chances of exposure.
These tips will help you discover new trends before they go mainstream.
Leverage social listening tools to discover the latest happenings in your industry.
Follow industry influencers to stay on top of what's trending in your industry.
Monitor the trending videos on YouTube from within the app.
Utilize Google Trends to explore online trends and other data.


3. Leverage UGC
Did you know that 70% of customers consider UGC and reviews before making a purchasing decision?
UGC helps in boosting brand credibility. Hence, leveraging UGC in your Shorts can contribute significantly to providing value to potential customers and influence their purchases.
Here are a few tactics that you can implement to collect UGC for your brand.
Run a contest or a giveaway encouraging the audience to use your brand hashtag. Repost the best videos as Shorts on your channel after taking their permission.
Reach out to existing customers and request them to share their testimonials in the form of short videos
Tap into the industry's influencer network on YouTube to collaborate with the influencers

for generating engaging videos.
For example, Glossier collaborated with beauty influencers to increase its sales. The influencers were asked to create Shorts videos for Glossier's pencil eyeliners. The brand hashtag #WrittenInGlossier was created and the influencers were encouraged to use the same when posting the video.
Here is an example of how Glossier posted this video on its YouTube channel.
4. Pay Attention to Details
Besides creating realistic content, optimize the Shorts to ensure they reach the target audience. Follow these tips to ensure excellent visibility and engagement for your Shorts videos.
Choose the right aspect ratio for the videos. Opt for either a 9:16 or 1:1 frame.
Keep your Shorts videos duration to less than 60 seconds. Concisely deliver your message by valuing the viewer's time.

For example, check out this Shorts video shared by LYFE Marketing, a marketing agency based in the US on its YouTube channel. The video shares informational content in less than 30 seconds.
Design custom eye-catching thumbnails for your Shorts to encourage the viewers to click through your video.
Write a captivating title to grab the viewer's attention. Provide viewers with an idea of what to expect in your video. Add #shorts in the title to ensure the YouTube SEO kicks in and the algorithm recognizes your video and recommends the same across YouTube.
Add a compelling description to the video to provide the viewers with additional information. Include the relevant hashtags in your descriptions to ensure it reaches a wider audience.


5. Promote Shorts on Stories
Leverage YouTube Stories to promote your Shorts. Create engaging stories with the help of various effects that YouTube provides, such as filters, text, stickers, and more. By highlighting your Shorts in the stories, you make your subscribers aware of your work and encourage them to watch your content.
YouTube Stories remain visible on your channel usually for 7 days. Note that the YouTube Stories feature is currently available only for those channels that have an audience base of over 10000 subscribers.
6 - Remember: Consistency Is Key
Being consistent with the content uploads is the key to gaining success at YouTube Shorts. Post fresh and engaging content regularly to hook your audience. It is ideal to plan your content ahead of time and create a posting schedule.
YouTube provides built-in scheduling tools that you can leverage to automatically publish your Shorts on your channel without any manual intervention.

Monitor the performance of your Shorts videos using YouTube analytics tools like quintly to gain thorough insights into videos and channel activity. You can also measure and track the views of YouTube Shorts on your channel using quintly's recently added Shorts metric. Modify your video marketing strategy based on these insights without disrupting the posting schedule.
Wrapping Up
YouTube Shorts is a powerful tool to connect with the desired target audience and build brand awareness. We hope you will follow the tips mentioned in this post to kickstart your video marketing effort with YouTube Shorts.