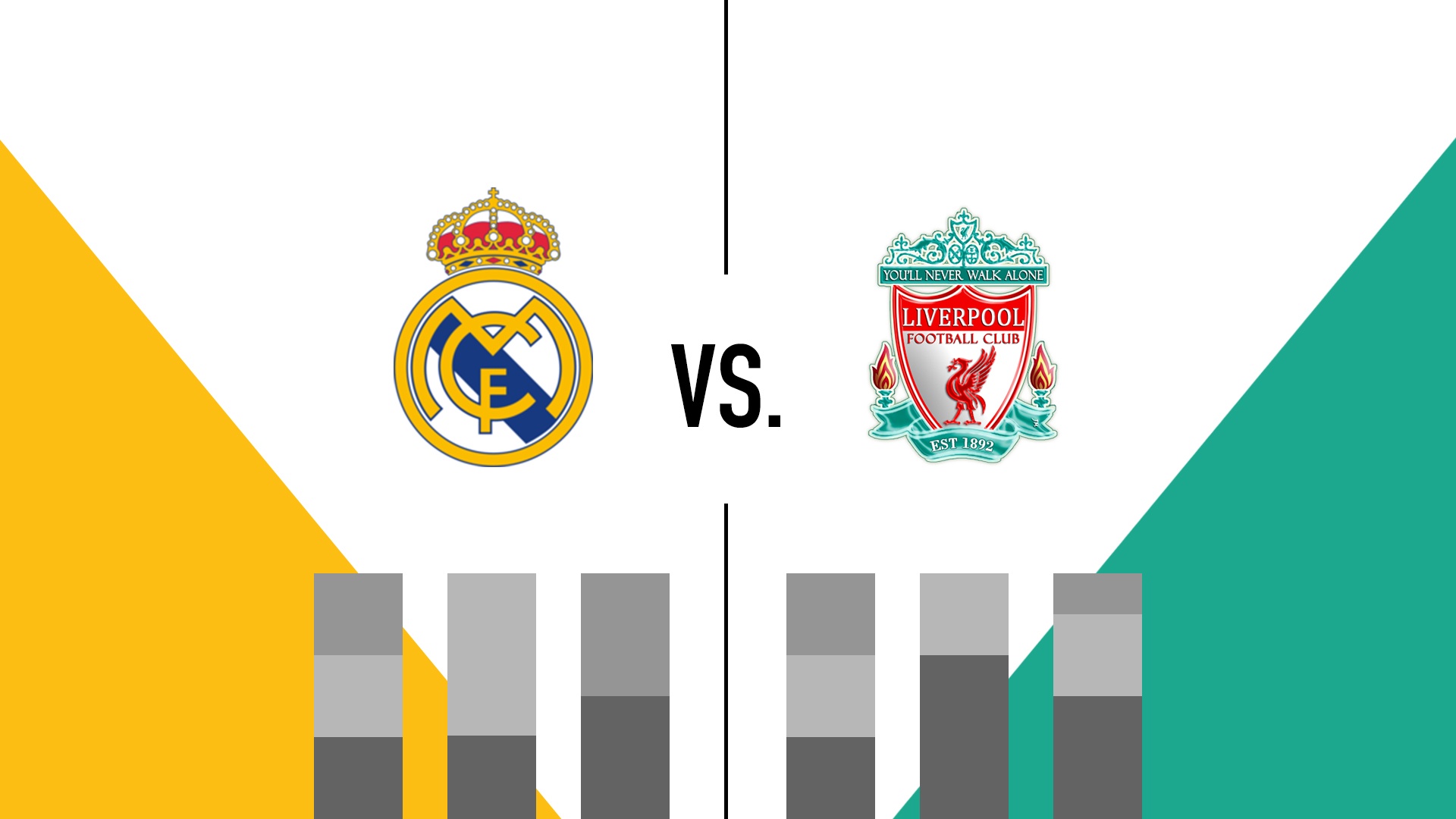 The Champions League final is tomorrow! We took this as a chance to take a closer look at the social media performance of the two finalists – Liverpool FC and Real Madrid. On the day of the match, the two clubs will compete in Kiev. But right now, let's take a look at a different battleground: Twitter and Instagram!
Real Madrid vs Liverpool - The Battle on Twitter
Real Madrid is not just one of the most valuable clubs in terms of enterprise value – they are also the king of internet and social media. Liverpool, meanwhile, won the prestigious trophy back in 2005 and getting to their last Champions League Final in 2007, but since then they have struggled to maintain consistency in the tournament. On the other hand, Real Madrid has won the champions league three times in last four years. However, off the field, we can't underestimate the Twitter skills of Liverpool Football Club. Let's take a closer look.

Liverpool FC has managed to achieve an impressive number of followers on Twitter, crossing the mark of 10.3 millions. Whereas its rival Real Madrid has around 9.9 millions in their English twitter account. This is interesting because Liverpool doesn't come closer to Real Madrid on other social media networks....Perhaps after tomorrow evening that gap will be shortened?
Looking at the 'Followers Change' graph, we can see that both the clubs follow a similar trend except for 3rd of May. On this day, Liverpool achieved around 15,000 more followers thanks to their 4-2 result against Roma, earning them a spot in The Champions League final.

Not only has Liverpool a higher follower count on Twitter, they also have enthusiastic fans who interact more with Liverpool's tweet. Therefore, for the analyzed period of time, the interactions for Liverpool's tweets are higher compared to that of Real Madrid's tweets.
Liverpool is Bossing its Twitter Game Plan
Finally, looking at 'Key Metrics Radar' (further data points on Key Metrics Radar indicates better performances), we can conclude that Liverpool has more complete Twitter strategy in place. Liverpool is thrashing Real Madrid on all the most important KPIs like total followers, own tweets, retweets, mentions, interaction rate and response rate.
Ok, Liverpool won the Twitter game! Hat's off to them but now let's have a look on Instagram.
Real Madrid with a Follower Base with the Size of Italy
Real Madrid's general popularity is clearly visible in the Instagram follower count. Real Madrid achieved over time almost 60 million followers, which is, simply put, incredible.
A football club that is followed by so many people would make it 24th on the list of almost 200 countries on the globe.
Looking at 'Follower Growth', which is visualized on the right hand side, we can see that it still does not seem to be saturated and still growing stronger than Liverpool in the analyzed period (May 1- 23 2018).
Real Dwarfs Liverpool in Interactions on Instagram
The massive audience for the Spanish team results a high potential reach. This seems to be utilized by the team and make them receive 1 Million interactions on average per post (Interactions on Instagram = Likes, Comments, Saves).
Taking a look at the blue line in the left metric it becomes clear that Liverpool still does a great job and receives a high amount of interactions also. The major noticeable difference is the blue line, visualizing the interactions of Liverpool, is less volatile.
The Key Metrics Radar on the right provides us with a good birds eye view on the strategy of the both teams. Real is clearly leading in followers and interactions as well as posts more videos on the platform.
Videos on Instagram are highly beneficial and can result in a higher reach! Shameless plug here: We wrote an Instagram Hack Series in which you can learn more about Instagram posting techniques to boost your performance.
The split between Carousels, Videos and Image Posts show that Liverpool uses all three post types in their strategy thus making use of the possibilities the platform offers.
In a nutshell, 'Los Blancos' dominate, but 'The Reds' seem to utilize social media to a greater extend. Well played!
We look forward to an great game on Saturday to see who will conquer all of Europe.