When creating a new brand, entrepreneurs have a few advantages: enthusiasm from the audience toward a new product or service, nothing to lose in terms of reputation, no historic guidelines they have to follow regarding the communication, etc. In their first years of existence, young companies are free to test new communications techniques using their creativity. This gives them the chance to analyze what works best on Instagram to reach their target audience. When the brand has numerous customers and a reputation related to its products and image, the followers want the brand to stick to it, as it is the reason why they like the company and feel "close" to it. A clear aim, and in this case a well designed Instagram strategy, helps achieving this.

Le Petit Lunetier is a young French glasses manufacturer selling its products exclusively through their website. Looking at their Instagram profile, we can see the evolution, from the "posting randomly" stage of a brand's life, until they found their real strategy. We have chosen to analyze this account because it is a great example of the evolution of a brand and their communication strategy. We will compare it to Ray-Ban's, the legendary American glasses manufacturer, in this Instagram analysis with a data period from between June 1, 2016 and June 1, 2017.
Size of the Community
First things first, Ray-Ban has a far bigger community on Instagram than Le Petit Lunetier: on the day this article was published, the French brand had "only" 79,2K followers on Instagram, meanwhile Ray-Ban had 3.4M followers. But it is obvious that Le Petit Lunetier can't have as many followers as Ray-Ban, which is well known through successful branding over the past 30 years. They have acquired a fixed audience, which is still slowly growing through the years. The American brand started posting content on the mobile photo-sharing application almost two years before Le Petit Lunetier (May 8, 2013 for Ray-Ban and April 20, 2015 for Le Petit Lunetier). On the other hand, it is difficult to know when Le Petit Lunetier was created as they chose to only communicate about their products and collaborations and not the brand itself or its strategy.
Posting Frequency
In the analyzed period, the number of photos posted on Instagram by Ray-Ban fluctuated a lot, meanwhile this number on the profile of Le Petit Lunetier has been rather stable, especially since February 2017. This implies that the French brand needed some time before applying a specific strategy involving a fixed number of posts per week, while Ray-Ban's number of weekly posts varied depending on how much content they happened to have available that week.

Followers Change Rate
Looking at the Followers Change Rate metric, we can see that it fluctuated more for the French brand, principally in September 2016. This difference between the two brands can be explained by the fact that Ray-Ban is a mature brand. When a company is young, it needs time to be discovered by the audience and they get a lot of new followers as their communication is intense.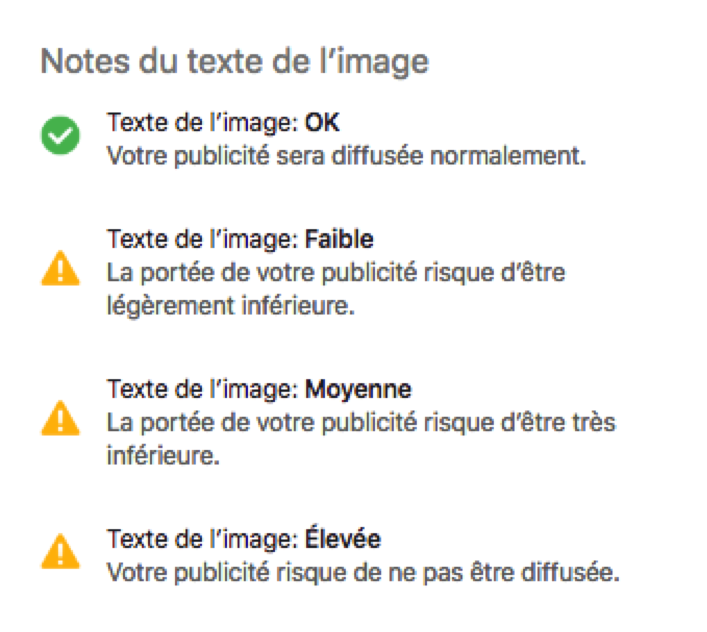 Interaction Rate
It is interesting to see the difference of the interaction rate of both brands. We can see that the French brand's audience is more active than Ray-Ban's. This is an example of how the followers are more active when the brand is still "small" and acts close to them by doing things such as answering the comments.
Is Instagram Still a Picture Platform?
We can see here two very different strategies: on one side, Le Petit Lunetier has a strategy of uniformity: the brand chose to post almost only photos (in the last year, only two videos were posted, which represents less than 0.5% of their content) meanwhile, Ray-Ban pursued a video-focused strategy as videos are known to earn more interactions. Currently, videos represent more than one third of the shared content for Ray-Ban. However, the brand actually receives more interactions on their images, so maybe it is something they should reconsider? Furthermore, Le Petit Lunetier has never used the carousel feature that shows different photos in one post, while Ray-Ban has made use of this new feature but only to a very limited extent.
Both strategies are convincing: because the French brand doesn't use any videos but concentrates on photos, their timeline looks especially nice and clear. However, moving images could lead to higher interactions. So it might be worthwhile for Le Petit Lunetier to also use videos in the future, but without giving up the pleasant look and feel of their Instagram profile. And even though Ray-Ban gets more interactions on their pictures than on their videos, maybe the brand has not found the type of videos that really makes its audience react.
Different Kinds of Strategies
Le Petit Lunetier's profile looks like a typical young blogger's profile: their current strategy seems to consist of posting pictures from French bloggers (with a large community), linking the post to their Instagram account. The brand has a clear partnership strategy turned towards influencers and it is very clear on their website. This strategy seems to be coherent regarding the interests of the potential clients of Le Petit Lunetier as their audience keeps growing consistently. Ray-Ban's account, on the contrary, looks a lot more corporate as the content is very professional. Regarding the number of people following them on Instagram, we can imagine that it is also fitting the interests of the audience. Nevertheless, it looks like a succession of various campaigns without any transition.
"We are constantly looking for girls who are passionate about fashion and style to share our products. If you think that your image and your style fit the spirit of Le Petit Lunetier, just contact us and become the new ambassador of our brand", Le Petit Lunetier
Reposting Content
The picture hereunder has been posted on July 29th 2016 and it is the most liked one on Le Petit Lunetier's account. It was already posted on July 14th, two weeks before, and had received the most comments at the time. Most likely, the brand chose to post this picture again in the hope of gaining even more interactions. After July 29, the picture was posted two more times, but none of them earned more likes than this one.
Looking at the profile, we can see that the brand often reposts pictures from its own account. This can be a bad strategy because it gives the impression that the company doesn't have enough content. But regarding the comments, it seems that the followers don't really care - maybe they didn't go through the whole profile, or just didn't see.
Create Contests to Get More Followers
The following image was posted on May 6th 2016 and received the most comments of all photos on this account, but received only a few likes. However, the idea of the contest, in which people have to tag some friends in the comments, is a very smart idea, especially for a young brand. It enables it to make people aware of the company and its products without doing anything. Also, to take part in this contest, the brand asked users to share the picture on their own account, which makes the brand visible to a lot more people. This kind of contest is a very good strategy when it is done rarely, since the audience could get tired of it if it happened too frequently.
The most liked and commented picture on Ray-Ban's profile is the following one, posted at the end of April 2017. This picture presents a new product which looks quite different from what Ray-Ban usually creates. This might be the reason why Ray-Ban's followers reacted actively to this post.
Filters
In general on Instagram, brands tend to use filters available on the application less and less. The reason is obviously not that they post their picture with "no filter", but that they edit the pictures before posting them on the photo platform. We can see here that it's mostly the case for Ray-Ban. Le Petit Lunetier also left 92% of their photos "normal" (with no filter) which can be because the bloggers apply the filters before sharing them with the brand. But we can see that 8% are still being modified on the application before being posted, which must correspond to the few pictures which are from the brand itself.
Responses
The French company often answers to comments and questions left on their photos. This could be a reason that the interaction rate is higher for Le Petit Lunetier than for Ray-Ban, as it almost doubles the number of comments on the pictures (one comment = one answer). Seeing the company answering to their comments can encourage the followers to ask questions or to simply interact with the brand. On the other hand, Ray-Ban does not answer to comments at all, but the brand receives a lot more comments so it can be understandable.
Similar techniques
As mentioned before, the profile of Le Petit Lunetier is truly representative of the life of a young brand. When scrolling down to the first posted picture, we can see that they are in different formats and they seem to be posted randomly. Later on, we can see that the content is ordered by theme or by color, and this is actually visible on Ray-Ban's profile too.
This strategy requires a lot of resources and organization as the brand needs to always have three pictures of the same color. This is also a tricky strategy as every time a new picture is being posted, one picture is going on the line underneath, destroying the aesthetic effect. But the two brands seem to handle this very well: Le Petit Lunetier, for example, has recently posted pictures to promote their summer sales but these have been deleted afterward, to keep the color effect.
It is really interesting to look in detail how brands develop and how they evolve when they get very famous. It is also inspiring to see how such different brands with distinctive strategies can have so much success.
Le Petit Lunetier VS Ray-Ban: Recap
Through these two examples, we have seen that Le Petit Lunetier's Instagram channel looks great as they seem to analyze their posts and have an eye on posting constantly. It seems like there is a sound strategy behind it. In contrast, Ray-Ban's account looks less attractive, which might be the cause of fewer interactions compared to the huge amount of followers. However, the best way to get to know your audience is to constanly analyze your target groups. Performance measurements should be a key part of your strategy. Understanding your audience is inevitable for every social media marketer, because it enables you to learn more about the needs and wants of your followers. So never forget to keep an eye on them to create exactly the content that perfectly suits their interests.
Related Readings
Most likely Facebook Analytics is also crucial for you!
Here are tips on how to measure your Instagram activities.