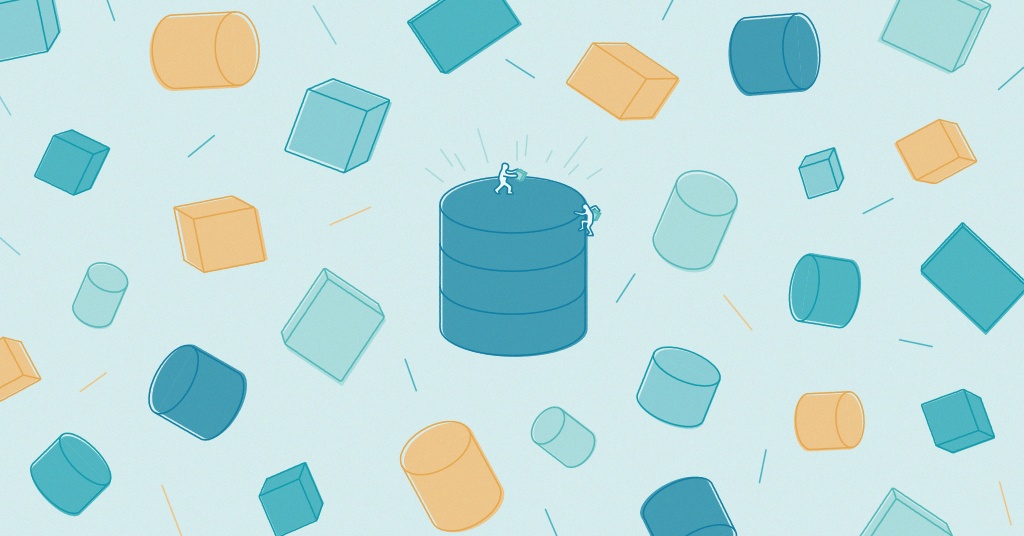 Companies analyze their data with an astonishing number of tools in today's market, with big names like Google Analytics, Brandwatch and many, many more. This leads to the common situation where data is stored in various different locations – often referred to as "data silos". The same holds true particularly for social media data. Social media data integration can help break this up.
To connect all data points and gain more valuable insights from available data, businesses integrate their data in centralized data warehouses and make it available for Business Intelligence (BI) solutions using services like Google BigQuery, Redshift, Tableau, Looker or Cyfe.
This article shows how the process of integrating and centralizing your social media data can be made easy.
In global analytics, where our goal is to aggregate data across our markets and mine it for insights, quintly is connected straight to our BigQuery data warehouse, allowing us to efficiently blend, subset, and visualize our data with the other tools in our BI stack."

– Jay, Web Analyst, Benefit Cosmetics

See how Benefit Cosmetics uses quintly to integrate social media data.
Customization through API access
Social media analytics tools like quintly can offer hundreds of metrics right out of the box. But sometimes, your business requires to take the data even further.
Have a goal that can't be measured with a given metric? With quintly, one option is to make use of our custom metrics and extensive API. Using a custom language based on SQL (we call it QQL – quintly query language), you can request data from our API to present them with a large range of chart types, receiving specific data points for virtually every intended application.
Whether you want to integrate social media data into your own existing dashboarding solution, combine social media data with other data sets, or analyze with your in-house analytics solution – it's important businesses have the ability to make use of these these individual possibilities and we're happy to say, quintly has you covered.
The great thing here: We provide all data both in a normalized and in a relational scheme. This essentially means we unified naming, definitions and formats of the various data points you can access via quintly, making it easier to work with the data across all the supported networks. And it's a lot. Each network can have its own rules so we do most of the heavy-lifting, ensuring it's easier for you to understand.
The same holds true for social network API changes that happen frequently, especially in today's climate of data concerns. If any data point needs adjustment for proper functionality, for instance when columns get changed or new data points are introduced or deprecated by networks, we're on top of it, making most of the necessary adjustments for you. And promptly. This can significantly lower maintenance costs and save a lot of time for our users, which is important.
Curious to see how it works? Here is a relatively simplified graphic to give you an idea of how our data processes work – from the source, the social networks, to quintly and finally to our clients and the apps to further process their data that they've created.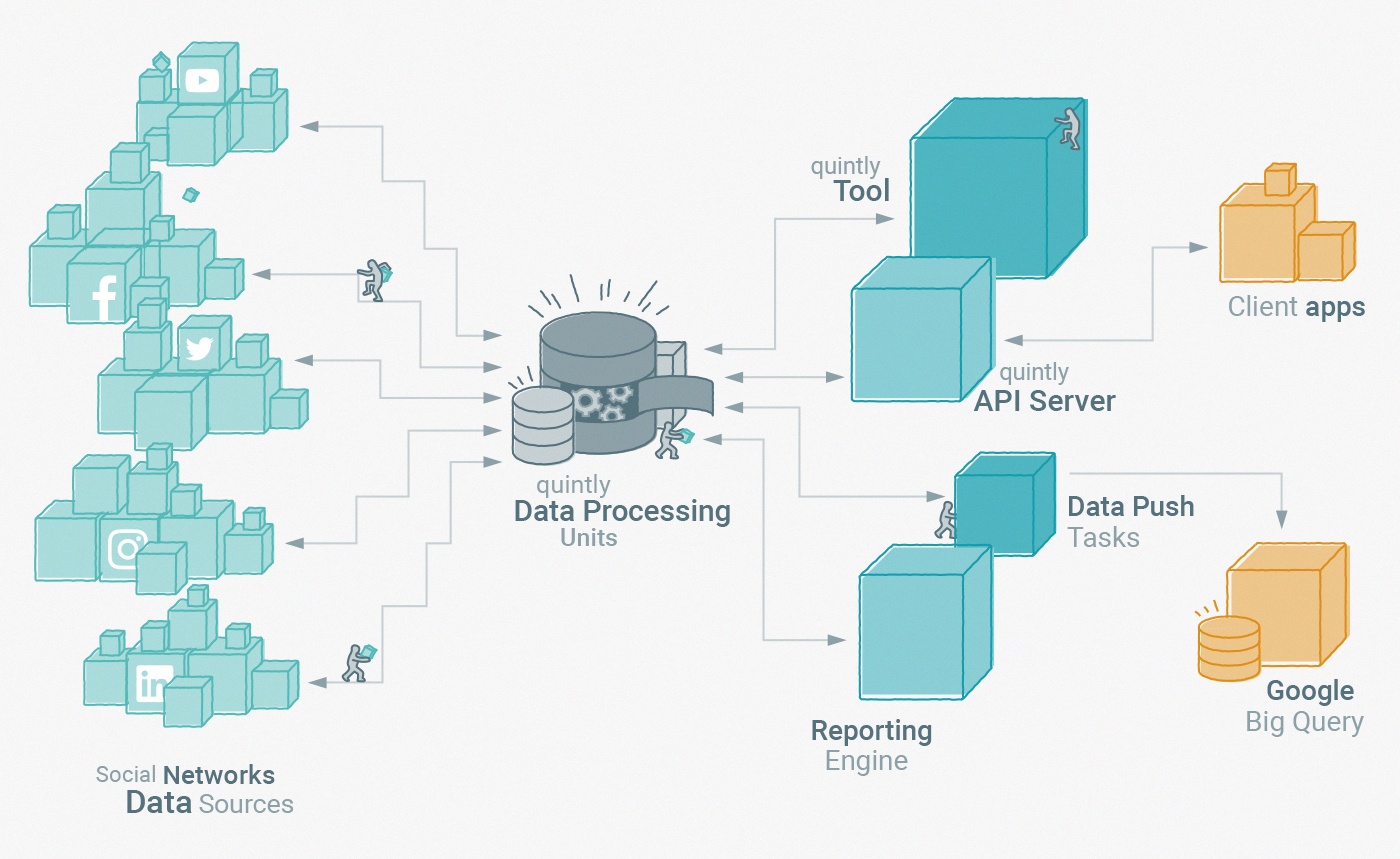 Data push done right
In case you want to store your social media data in your own data warehouse, quintly offers ready-to-use and fast data push integrations. We push the data to your data warehouse, readily adjusted to fit your formatting and in a timely manner based on specific time intervals.
Data push tasks enable better data ownership as it helps users to store and centralize data in their own database. The service greatly helps businesses to gather information over time and to show long term developments easily within their own systems.
We're happy to currently offer full service for Google BigQuery. This literally takes a big task off your back, providing you with custom, adjusted formatting to your standards. Data can be pushed to your tables daily, twice a day or even hourly, offering you a whole new range of solutions for your specific analytics case.
Need some help? We're here!
If you have questions, don't hesitate to get in touch regarding everything data-related. Our chat box located in the bottom right of your tab will connect you to one of our product specialists so you can get the answer you need.
As social media analytics experts, our job is to make yours easier. We consider every client a partner, meaning we're there to guide you to greater social media success, with social media data integration being a part of this. And whether it's live or historic data, our extensive API connects you to both, with a focus on the very best in data quality. We believe this makes the difference for better business.