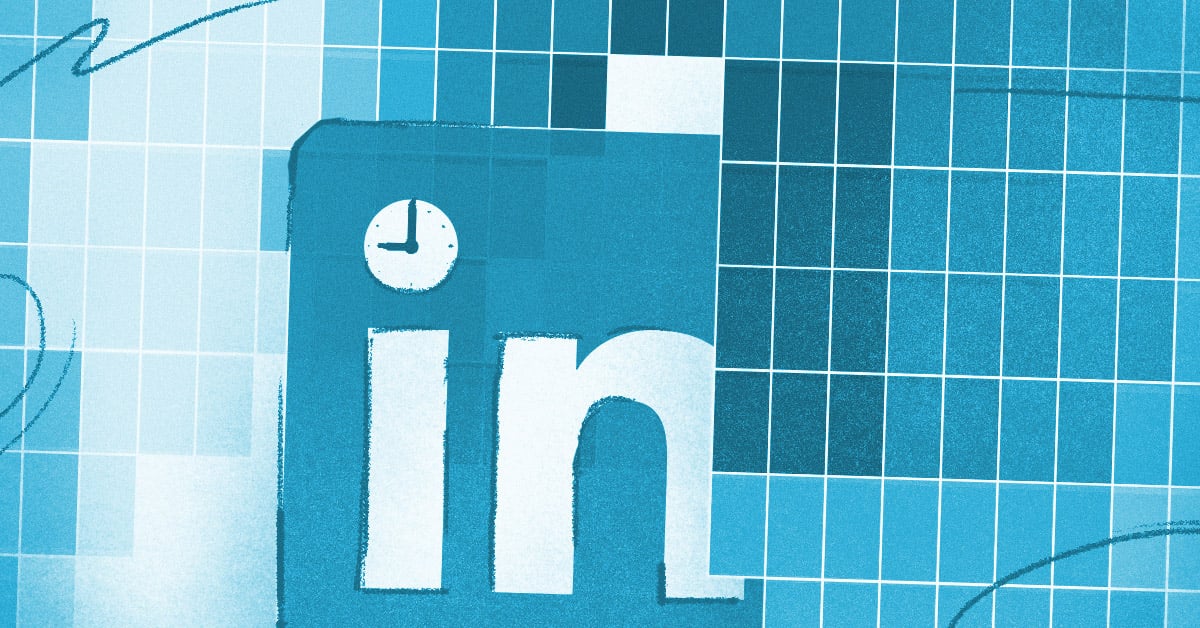 Whether you're doing social media for a B2C or B2B company, or are eager to build your personal brand, you can't ignore LinkedIn with its over 250 million active users nowadays.
Different to the other platforms, there's still a high potential reach for the content you put out on LinkedIn and that's exactly why this channel is so promising. Just think, 3 million users share content weekly, but that is only 1% of the monthly users. This in turn means that 3 million users are receiving 9 billion impressions each week.
It's no wonder that more and more companies and influencers are hopping on the LinkedIn bandwagon. And you should, too!
Also read: How to Integrate LinkedIn into Your Social Media Strategy
LinkedIn is also a great networking platform. You can build and strengthen business relationships and also publish your own content – even your own articles – to provide others with valuable information that will eventually lead them back to your website.
In this article, we'd like to give you a guideline for an approach when to reach all of those promising contacts and maximize reach and engagement. At the end you may be surprised about our most valuable advice related to this topic.
First steps to the ideal time to publish content
So, when is the best time to put all this content out so it actually gets seen? Let's talk about it right now.
We know that we tend to trust our gut feeling but sometimes that just won't make the cut. If you really want to be successful on the platform, you should let data be your guide.
First, you should understand a very important fact: the best time to post on LinkedIn is different for every profile and company. Why? Because every account and its audience is different.
Just think about the time zones audiences are in, for example. If you're a global company or an influencer, your audience will probably be spread out around the world.
CoSchedule did research on lots of original data (also quintly data) and studies to the middle of last year and identified the best time to post according to the data. So here's a rough guide that you can adhere to.
According to the research, the best times to post are:
Between 7am and 8am
At 12pm
Between 5pm and 6pm
It seems that professionals tend to consume their LinkedIn feed like a newspaper in the morning, right before or during their lunch break and right after work. So, even though LinkedIn is intended for professional use, the ideal posting times are still before and after work.
The research also shows that engagement is very low on Mondays and Fridays, and also rather low on weekends. Thus, the best days for posting content on LinkedIn are Tuesdays, Wednesdays and Thursdays. This should, of course, just be seen as a rough guideline - your own data will always give you the most precise answers.
But what if you want to get more specific now and really find out when YOUR audience is engaging the most? Let's get to it now!
How to measure LinkedIn engagement with an analytics tool
If you have a LinkedIn page, you already know that data about your audience is rather limited. That's where social media analytics tools, like quintly, come into play and can help you identify the best time to post for your page.
The essential metric to refer to is the Updates/Interactions Comparison metric. It basically shows you the amount of updates compared to the amount of received interactions.
Now, we'd like to show you how to analyze the data based on NIKE's social media marketing activities on LinkedIn from April 27th to May 26th. The times and days shown in the metric are based on local time (Germany CET).


Let's take a look at the first image: it gives you an overview of the updates made by NIKE on specific days and at specific times. The bubbles show you that at least one post was published in the specific timeframe.
Note: the bigger the bubbles are, the more posts were published on the platform.
You can clearly see, for example, that there were more posts created on Friday at 6pm than on Monday at 6pm during the analyzed time frame.
The same goes for the second image: instead of the updates though, it shows you the amount of interactions. The bigger the grey bubbles, the more interactions NIKE received on their posts.
If you now take a look at the first image, you can see that NIKE posts every day from Monday to Friday. If you compare it to the second image, you can see that on Monday at 6pm CET, the grey interaction rate bubble is way bigger than the update bubble. This means that NIKE definitely could post more at 6pm on Mondays as they received the highest interactions during those time periods.
Using these insights, NIKE could optimize their posting times according to the peaks of engagement.
On another note: as NIKE mainly posts from 6pm CET, one could assume that the sports brand wants to make sure that their posts reach as many followers as possible as most of the world is awake during this time.
Adjusting your posting times to the residence of your followers on LinkedIn could therefore be the first data-driven step towards finding the best time for publishing your content.

Conclusion
For a great LinkedIn strategy, it is essential to know your audience. Sure, you could try to find out manually but it would be very time consuming and still not easy to get access to all the information you really need.
If you make use of a social media analytics tool, such as quintly, you will get all of the relevant data on your activities and those of your audience right away in one place and will be able to analyze them easily. It will help you to find the right time to post – which will, in turn, boost your engagement.
Don't forget though, that you shouldn't rely upon the best time to post only. Yes, it definitely is relevant data but it will only be helpful if you create great content. And this is exactly what your priority should be - creating amazing content for your audience.
Data on the best time to post is, thus, of great benefit and will grant you valuable resources – like time – for actually creating this content. And this will eventually lead to high interactions.
Do you have any thoughts or questions? Leave us a comment below or find us on Facebook, Twitter and LinkedIn.
Recommended readings
Employer Branding and the Human Side of Social
Corporate Influencers: Your Employees as Brand Ambassadors
40 social media buzzwords every marketer needs to know
Instagram Analytics - Get the most out of Instagram
Facebook study: What we learned looking at 105 million posts