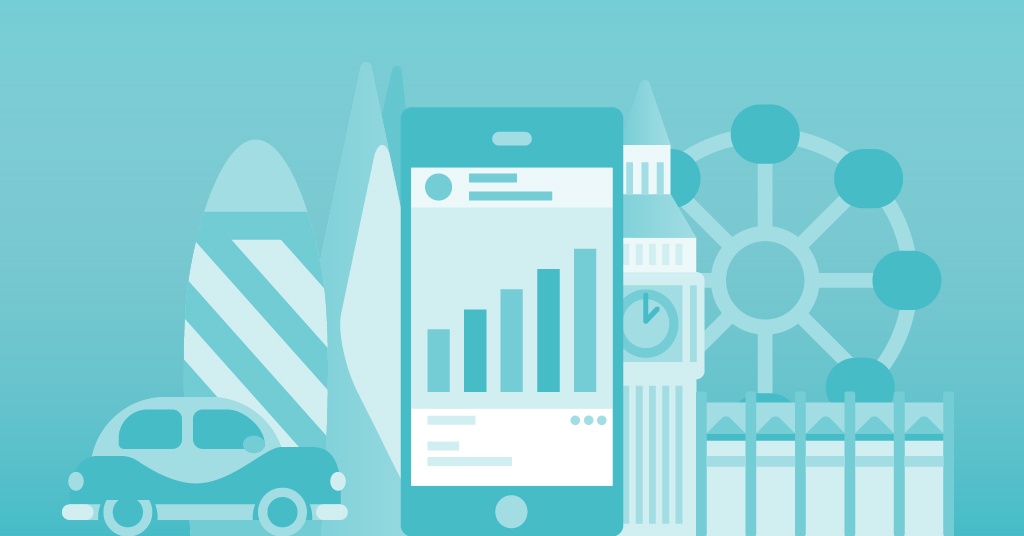 Instagram is the social network of the moment. More and more people join the platform every day to showcase their products, services or their lives. The reason for its success is simple: Instagram enables users and brands to speak directly to their audience with videos, images and stories.
On the surface, that all sounds pretty good but, as always, there a few downsides to it. Firstly, there is a lot more competition for the same number of eyes. And secondly, it gets harder and harder to grab the attention of social network users. So how do you stand out and grab someone's attention?
Since there is no definite answer to this question, it's the aim of this article to provide more insights into this matter by highlighting a few of the UK's most successful Instagram strategies in 2018.
The analyzed brands are Jaguar, ASOS, Reebok, Next, M&S, BBC News, Superdry and Shell.
The analyzed accounts vary, from accounts like Jaguar, with 8.5 million followers, to Shell, with 200,000 followers. It also includes different industry sectors such as the fashion industry, media companies and the automobile sector.
Instagram remains an image platform
Let's start off with the first findings. The overall number of published posts for all brands in 2018 are 3,952 images, 1,417 videos and 567 carousels. Due to data privacy restrictions, it's not possible to access Instagram Story data for the analyzed brands.
It shouldn't come as a surprise that images are the predominantly used format on the platform. But do images also attract the most interactions? The answer is: Yes.
One great example of how to get a lot of likes on your post is this example from the BBC. Obviously, the chances of capturing a picture of a white baby reindeer is, for the average user, zero to nothing, but this picture gives us a clear idea how to attract likes.
In essence, it tells us if you post something to Instagram, try to make it unique. Take your time while creating your post and show your audience that you want to share something special with them.
Learning Point Number One: Put some effort into your Instagram posts. Creating appealing visual content takes times.
Likes are a great indicator for measuring the success of your posts but don't underestimate the importance of comments. Having users interacting with your posts can never be stressed enough.
In the example above, you can see how the fashion company ASOS managed to generate the most comments in our analyzed period. ASOS's idea is pretty straightforward and effective: follow their profile, tag a friend and win a gift card. Sounds pretty easy right?
Again, not everyone has the budget to give away £1,000 gift cards, but you can take something else from this example. Encourage your users to comment on your posts by asking them for their opinion or by simply tagging their friends. Simply put, create a desire to comment on your posts.
Learning Point Number Two: Always look into the posting strategies of the different players within your industry. Learn from your competitors and never stop questioning your own strategy.
Instagram enables you to post a collage of pictures which go by the name of Instagram Carousel. The carousel feature is a great way to go into detail when promoting products.
Carousels are not only perfect for getting likes but also to generate interactions. Take a look at the carousel that received the most comments by Marks and Spencer. Once again, free giveaways generate the most interactions.
Learning Point Number Three: Constantly check how many interactions you receive on which post type. Knowing this, you can set priorities in your teams. If Instagram Carousel is performing well for you, it might make sense to focus on this post type instead of spending time creating one video.
Videos get up to 21% more interactions
After taking a look at images, it's now time to focus on video content. The creation of audiovisual content is, on the one hand, a bit more work intensive than photos but, on the other hand, they also generate more interactions.
To recapitulate, images were used around 4,000 times by the analyzed brands. Videos were published to their timelines 1,500 times. By looking at the analyzed profiles, we can see that every brand posted at least one video.
But not every brand has a single focus on videos. For example, Shell and Reebok posted less than 50 videos combined, whereas the BBC posted 804 videos:that is more than all other brands combined (792 videos in total).
The reason for this difference might be that the British broadcaster follows an alternative strategy to engage their audience. They prefer to use video content to image content - a strategy that can be beneficial for engaging viewers with the content for a longer period of time.

Learning Point Number Four: Don't shy away from producing video content for your Instagram accounts. The analysis of 9 million posts showed that videos get 21% more interactions images.
Likes and comments not only reflect the success of your social media strategy but show that you are on the right track. A successful Instagram profile also enables you to reach a wider audience and, eventually, to turn interested users into potential buyers.
Two brands stand out in terms of engagements in our analyzed time period: the BBC, with over 36 million likes, and Jaguar, with over 31 million likes. What is interesting in the case of Jaguar (462 posts) is that they posted way less than Superdry (1,109), who had the second-most posts behind the BBC (1,356).
What does this mean for my Instagram strategy?
Providing attractive content to your community is as important as constantly posting outstanding content - your followers need to feel the urge to double-tap your image or to tag their friends.
This strategy can be taken on in various ways: by triggering a desire for luxury goods (Jaguar); by giving the user an incentive to comment on your posts through the exchange of winning gift cards (ASOS); or by simply informing your audience (BBC news).
Last but not least, there are many different approaches to secure a successful Instagram campaign. Try to include a mixture of different post types in your strategy by posting videos, images and carousels, and then mix things up with some Instagram Stories Hacks.
In the end, I can only give you one piece of advice. Go out and create some content. Follow me on Twitter to find similar content.
Related Readings
Instagram Analytics - Get the most out of Instagram
Instagram Study: We analyzed 9 million posts and here's what we've learned